Complex and strictly-regulated, effective employment law management is of paramount importance to every business in every sector. Capable of affecting both the employer and the employee, the potential financial and reputational risks of neglecting employment law are substantial - that's where Womble Bond Dickinson's employment law lawyers come in.
Made up of a talented and experienced group of employment law solicitors, all specialising in services ranging from employee outsourcing to complex restructuring, our employment law firm can provide your business with comprehensive legal advice. We offer each client a completely bespoke service, tailoring our legal advice and services to the specific objectives and culture of each organisation. Not only does this allow us to identify which specialist employment solicitors are best suited to serve you, but it also ensures that our innovative solutions are directly related to the environment in which you operate.
If you're looking for an employment law firm that can offer clear, practical advice on all areas of employment and pensions law, contact us through our get in touch page to set up a meeting or make an enquiry. Alternatively, you can browse through the employment and pensions lawyers and professional staff that make up our team and contact us directly with any initial questions you may have.
Employment solicitors services
Occupying a significant space in employment law, our employment specialist solicitors have spent decades developing a reputation of trust and respect in their respective fields. Our substantial experience enables us to spot critical issues quickly and present solutions that help our clients achieve their business objectives.
As part of our comprehensive employment law services, we advise on the following matters:
Discrimination and equal pay
Executive recruitment and termination
Restrictive covenants and trade secret protection
Outsourcing 
Restructuring
Employment disputes and litigation
Contracts, policies and procedures
Practical employee benefit plans and solutions
Benefits-related controversies, including benefit disputes, governmental investigations and complex class action litigation
Corporate immigration
While many of the services offered by our employment solicitors are handled by our specialist employment tribunal solicitors, all of whom are well-equipped to deal with complex litigation cases and disputes, the work of our employment contract solicitors also allows us to mediate the risks that often arise between employers and employees. By operating preventatively to identify weak spots and places of potential contention in contracts, policies and employee benefits, our employment law solicitors save clients time, money and resources in the future.
Pensions law and retirement services
While our employment law solicitors provide general employment legal services, our team of pensions lawyers are on-hand to offer legal advice specific to this area of employment law. Serving a wide range of clients including employers, UK pension-scheme trustees, fiduciaries and retirement-plan administrators, our pension lawyers provide expert advice regarding a full range of pension and retirement plan law. 
Tackling everything from day-to-day benefit queries and complaints through to large-scale restructuring and liability management projects, we ensure pensions and retirement policies fulfil all the legal obligations for your company and provide legal aid wherever issues arise. Our team also regularly draws upon other areas of our employment law firm, such as our litigation, investment and tax lawyers, in order to provide a more comprehensive service to all our clients. 
To find out more about our pensions lawyers and the services they provide, please visit our dedicated pensions law firm page.
Key contacts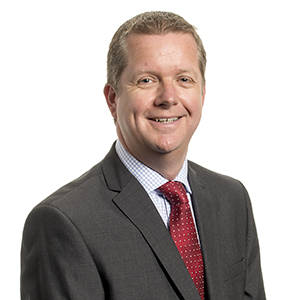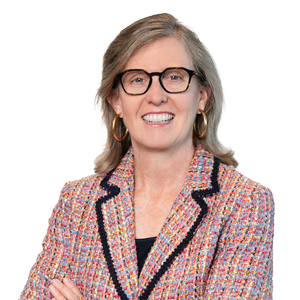 What we do
An overview of the services provided by our employment solicitors can be found below:
Contracts, policies and procedures
Corporate immigration
Discrimination and equal pay
Employee benefits
Employee defection and recruitment
Employee equity plans and incentives
Employment disputes
Executive recruitment and termination
Labour relations
Pensions
Pensions and ERISA litigation
Restructuring and redundancy
TUPE and outsourcing.
Examples of work
After years of serving as one of the best employment law solicitors in the UK, the team at Womble Bond Dickinson have had the privilege of working alongside a wide range of high-profile clients and exciting start-ups. See some examples of the past and ongoing projects that our employment law lawyers have worked on below:
We are acting for IBM in defending a multi-claimant employment tribunal claim (involving approximately 300 claimants) for constructive and unfair dismissal and age discrimination, arising out of changes made to their pensions scheme
We advise Post Office on a wide range of employee relations issues. This has included advising on all aspects of the relationship with their recognised unions and also the recent period of strike action with the CWU and CMA. We also advised extensively on the major transformation project for Crown Post Offices
We successfully defended five ex-employees of a business in an application to the High Court for a springboard injunction and an injunction to enforce restrictive covenants (the reported case of CEF Holdings Ltd and another v Mundey and others)
We act for IBM in relation to day-to-day advice on its occupational pension plans as well as employer-led projects. These include ceasing defined benefit accrual, implementing non-pensionability agreements, and changing early retirement policy. We acted on the subsequent litigation in the High Court  / Court of Appeal and Employment Tribunal on the leading case regarding the employer's duty of good faith in relation to pension plans (IBM United Kingdom Holdings Limited and another v Dalgleish and others)
We advise Procter & Gamble in relation to its UK pension arrangements including, most recently, on the pension implications of the sale of its beauty brands to Coty Inc. in a c.$12.5 billion deal, which involved the transfer of hundreds of staff in the company's largest UK pension plan
Successfully defended employers in a class action lawsuit by defeating a 10(j) preliminary injunction proceeding brought by the NLRB; defeated a lawsuit brought by the EEOC to enforce a corporate-wide administrative subpoena; and defeated the OFCCP in a class action lawsuit
Obtained successful administrative law judge decisions for a client in high-stakes OSHA citations and successfully resolved numerous OSHA matters involving workplace fatalities and serious injuries
Represented a software company in a tortious interference trade secret and business conspiracy action by preventing its former Chief Technology Officer and other former employees from pirating its core operating software and poaching its clients
Defended businesses in FLSA collective actions and wage and hour matters in state and federal courts in multiple sectors, including health care, financial services, retail and manufacturing
Defended employers from a variety of industries in claims alleging various types of discrimination and retaliation before federal and state agencies as well as lawsuits brought in federal and state courts
Obtained a successful settlement with the IRS permitting a plan sponsor to retroactively amend its 401(k) plan to conform to plan operation, saving the plan sponsor several hundred thousand dollars 
Provided tax advice on executive compensation matters in significant transactions including: spinoff of an enterprise unit of a multinational hospitality company; merger of a manufacturer of high performance radio systems and a notable semiconductor manufacturer; merger of a publically traded bank holding company with a US-based financial institution; and acquisition of an affiliate marketing agency for global brands and retailers by a subsidiary of a global digital retailer
Enabled publicly-traded retail company to eliminate employer stock from its 401(k) plan
Filed employment-based immigrant and non-immigrant petitions including, but not limited to, preparation of treaty investor/trader visa applications, H-1B temporary worker petitions and L-1 intra-company transfer petitions, as well as applications for permanent employment certification for advanced degree professionals and skilled workers and priority worker petitions for individuals of extraordinary ability, outstanding professors and researchers, and multinational executives and managers.
'Great judgement, excellent collaborators.'
Legal 500, 2022
'High level of skill and expertise in their subject area. Very approachable and responsive.'
Legal 500, 2022
'My experience working with this team has been 100% plus positive. What struck me as well as their legal expertise was their empathy, understanding and support on a personal level – we went through this together as a team.'
Legal 500, 2021
"Their work is consistently to the very highest standard and the firm has a strong customer service ethic."
Chambers and Partners, 2020