As lawyers and business professionals, we maximise our skills and make the most significant impact by focusing our efforts on social inclusion within the communities in which we operate.
How? By delivering real social value through charitable giving, volunteering and sharing our expertise.
Through concentrated pro bono advice and collaborating with Access to Justice, student law clinics and our chosen charity partners with no legal budget; giving back this way is just one way we actively engage with our communities.
We also donate, fundraise and volunteer for local charities and projects across the UK, which is amplified by our dedicated workforce.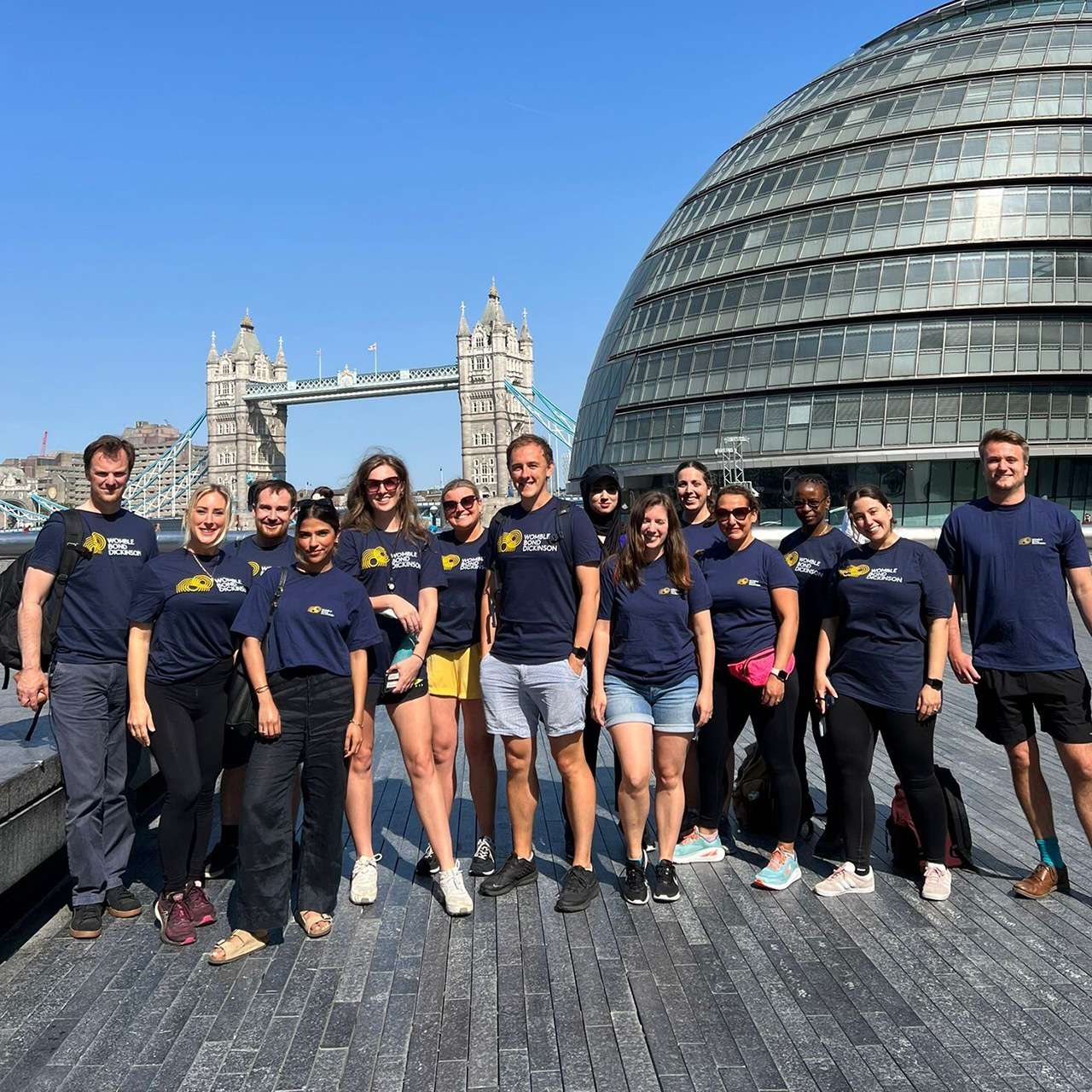 "The team at Womble Bond Dickinson filed an application with the IPO on Life Cycle's behalf to trade mark key components of our brand from commercial competition. The cost of professional fees has always been a blocker on resolving this, so we are immensely grateful for their support."
Ed Norton, Chief Executive at Life Cycle
Volunteering at local foodbanks to provide essential food packs
Mentoring local children through our work with Envision
Run CSR committees in all eight of our UK offices
Carrying out pro bono work such as through our partnership with the University of Law Small Business Clinic
Fundraising through the local legal walks near to each of our offices supporting Access to Justice
Running firmwide fundraising events such as WBDbay – our online auction
Championing causes close to our hearts through individual efforts being match funded by our WBD Foundation, our charitable trust
Donating items such as laptops to local causes and schools to help to tackle the digital divide
Working closely with our environmental colleagues to ensure our work is sustainable and we're advocating environmental volunteering opportunities
Partnering with our wellbeing colleagues to run internal mental health workshops, our D&I colleagues to support events such as Pride, our sports & social colleagues to run fundraising physical challenges and much more!