An ever-changing sector that is constantly adapting and upgrading technologies, in order to thrive, businesses operating in the life sciences and pharmaceuticals sector require the support of an experienced life sciences law firm, such as Womble Bond Dickinson.
Able to guide you through the complex regulations surrounding the production and sale of pharmaceuticals and the development and patenting of new medical devices, our life sciences and pharmaceutical law firm can help your business navigate all legal matters in the multifaceted life sciences sector.
Life sciences and pharmaceutical law firm specialities
With the busy life sciences sector spanning an impressive number of specialisations, be assured that as a life sciences law firm, we have experience working alongside companies in the areas of pharmaceuticals, animal health, biodefense and more. 
Our multidisciplinary team also serves clients as a biotechnology law firm and medical device law firm, and many of our professionals have gained first-hand experience at companies in the industry, having worked as in-house counsel and scientists, as well as former patent examiners and FDA regulators. This varied and in-depth industry experience has allowed us to become one of the best life sciences law firms, capable of taking our clients' businesses to new heights.
On top of these qualifications, our pharmaceutical law firm is also a long-time sponsor of the Pharmaceutical Trade Marks Group (PTMG), a UK-based organisation of brand professionals working in the pharmaceutical space. This not for profit organisation includes in-house trademark attorneys at many of the largest pharmaceutical companies and meets regularly to discuss problems relating to the pharmaceutical industry, giving us a direct and trustworthy source of up-to-date information.
Life sciences and pharmaceutical law firm legal services
Through Womble Bond Dickinson's connection to PTMG and the scientific background of many of our professionals, we have developed a detailed understanding of this incredibly specialised sector. Due to this, our life sciences law firm is able to provide more effective and efficient analyses and advice to our clients.
Between the Womble Bond Dickinson life sciences law firm and our pharmaceutical law firm, our lawyers have extensive experience in the following disciplines:
Counselling international, innovator pharmaceutical companies and representing them in Abbreviated New Drug Application (ANDA) litigation and inter partes proceedings
Providing further FDA regulatory support to international companies by utilising our pharmaceutical law firm lawyers' in-depth scientific knowledge of drugs, biologics, and medical devices, as well as cutting-edge biosimilars and regenerative therapies
Providing litigation support from both legal and technical perspectives with our life science intellectual property law firm team
Handling complex transactional issues and giving general client advice regarding a wide range of corporate and commercial concerns within the pharmaceutical industry
Investigating and procuring patents on behalf of pharmaceutical and life sciences clients, utilising our dedicated trademarks, database and copyright team
Utilising our life science law firms far-reaching experience to advise clients within the pharmaceutical and life sciences industry on their intellectual property rights
Providing a comprehensive and practical approach to advising and defending against tort law cases involving pharmaceutical and life sciences products 
Advising life sciences companies regarding contracts and grants with US government agencies, including Biomedical Advanced Research and Development Authority (BARDA), and counselling clients on numerous high-profile procurements under Project BioShield.
Outside of these specialised legal services, as a life sciences law firm, with specialists in pharmaceutical law, biotechnology law and medical device law, we also work alongside clients in this industry to build an online file cabinet. This invaluable data point records correspondence, pleadings, transcripts, exhibits, research memoranda, and other attorney work products, serving as the foundation for better, more efficient project management.
Are you searching for life sciences law firms to help grow and support your business? At Womble Bond Dickinson, we are proud to be considered one of the best life sciences law firms in the UK and, with bases throughout the US, we have the capacity to support you on a global scale. 
Whether you're looking for general life sciences industry legal advice or are looking for specialised support from a biotechnology law firm, medical device law firm or pharmaceutical law firm, Womble Bond Dickinson has the knowledge, resources and expertise to assist you. Browse through our Life Sciences and Pharmaceuticals lawyers and professional staff online or start the conversation directly by contacting us through our get in touch page.
Key contacts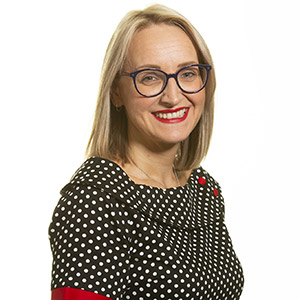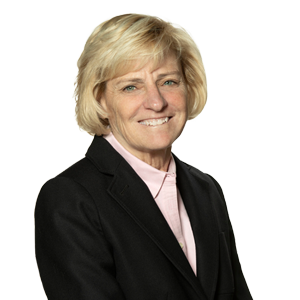 What we do
Corporate
Joint ventures and collaborations
Mergers and acquisitions
Dispute resolution and litigation  
Mass torts litigation
Products 
IP, technology and data
Intellectual property disputes and litigation
Patents - chemical, pharma and biotech
IP transactions.
Examples of work
US
Successfully defended a European-based pharmaceutical company in a patent litigation under the Hatch-Waxman Act for patents covering a gastrointestinal product. The multi-region Life Sciences Litigation team successfully initiated this ANDA case and narrowed the issues to infringement. At bench trial our client won on all issues
Represented a client in the opioid space in the procurement of multiple Orange Book listed patents protecting its products to 2031. Successfully defended a challenge in an Inter Partes Review of one of these patents where all claims were confirmed as valid 
Represented a gene-therapy company in the global licensing and commercialization of its rAAV gene therapy technology for the treatment of rare diseases including two technology spin-out transactions involving exclusive licenses to two different large, multinational pharmaceutical companies with an aggregate deal value of up to $1 billion
Secured dismissal of a federal products liability case on behalf of a large pharmaceutical company headquartered in the UK with a significant presence in the US. The plaintiff's complaint was over a migraine drug and its alleged side effects. After voluntary disclosure of medical records, the team was able to persuade plaintiff's counsel that continuing litigation would not be fruitful, and the case was dismissed before extensive discovery commenced.
UK 
Advising a UK based network drug discovery business on pre-IPO funding rounds on its initial public offering on the AIM market and on subsequent secondary fundraisings to raise funds in excess of £100 million
Assisting through local counsel an AIM listed protein engineering company to enter the Chinese market 
Sale of UK medical software business  to a NYSE listed plc and market leader in complementary analytical technologies
Advising a leading UK based protein engineering business, on seed capital and subsequent fundraisings.