An industry that spans across countless other sectors, the sheer size of the manufacturing industry can be intimidating, especially to new companies hoping to thrive in this competitive sector. Whatever your business goals, ensure you can reach them by partnering with Womble Bond Dickinson - a dedicated and experienced manufacturing law firm. 
With decades of experience serving many of the most significant manufacturing regions in the US and UK, our manufacturing law firm has helped to transform the global marketplace by providing business-focused results across a full range of legal issues.
Manufacturing law services
In such a dynamic and wide-ranging industry, having a detailed understanding of cross-sector manufacturing law is vital. With this in place, our team is able to provide our clients with relevant and useful legal advice on the full range of legal issues faced by manufacturing companies throughout the US, UK and Europe. 
Below, we've included just a few of the manufacturing legal services that we offer to our clients to help them, and their affiliates and counterparts in other jurisdictions, to navigate the complexities of manufacturing law:
Functioning as an extension of your team, we will work alongside you when new products are developed, produced, and introduced to the market
In working with Womble Bond Dickinson, your business will have access to lawyers versed in compliance law and regulation law to ensure that all manufactured goods meet legal standards for all countries of operation
Monitoring and advising upon the entire process, utilising our experience in import and export law to ensure any supply chain and logistical issues are resolved swiftly
Our import and export law services for manufacturing include advising on the purchase and import of feedstocks and components as well as the sale and export of finished products
Supporting and assisting with corporate transactions, capital investments and other strategic projects
Managing brand protection and patents specific to manufacturing innovations
Establishing the intellectual property rights of designs and dealing with any issues arising therein.
With our knowledge as a specialist manufacturing law firm and unique understanding of the legal aspects of day-to-day issues affecting our clients, we are also ideally placed to work across sectors. Working alongside our vast range of sector law teams, we can provide a tailored service to clients with businesses in transport manufacturing, retail manufacturing, life sciences manufacturing and energy manufacturing. 
Manufacturing and engineering law specialities
With our strategic focus on the manufacturing and engineering sector, we have developed a detailed understanding of the market, its structure and the unique set of global challenges that our clients face. 
We offer a blend of cross-sector capabilities and tailor our manufacturing legal services to suit the specific needs of all clients. Currently, our clients range from high volume, energy-intensive industries, through to high-value consumer products and brands, and our industry expertise is similarly wide ranging.
As a manufacturing law firm we share best practice and experience of business process improvements from every area of this sector and appreciate the importance of sustainability and environmental issues. By tapping into this wellspring of knowledge on behalf of our clients, we can confidently implement and manage legal strategies while offering an overarching voice of experience to help new and existing clients alike.
Ready to build your business with help from the Womble Bond Dickinson manufacturing law team? Browse through our manufacturing lawyers and professional staff online or contact us through our get in touch page and we'll direct you to the right people.
Key contacts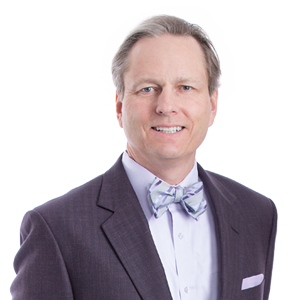 What we do
We have experience in the following areas:
Purchase and supply contracts (products, services, feedstocks and utilities)
Toll manufacturing agreements
Logistics contracts
Construction and engineering projects and disputes
Intellectual property protection and exploitation (patents, trademarks, litigation, transactions)
Mergers and acquisitions
Inward investment and incentives
Health, safety and environmental compliance
Regulatory compliance (including REACH) 
Permitting, contamination and waste management issues
Research and development collaborations
Industry 4.0 and connected factories 
Export and international supply agreements 
Agency and distribution agreements
Employment law employment benefits and pensions advice.
Examples of work
Represented a multinational specialty chemical company in structuring and negotiating a $75 million contract - manufacturing agreement and licensing  -to provide additional manufacturing capacity and improved supply-chain capabilities to the client's existing manufacturing facilities
Advising a leading global producer of packaging in relation to product supply and new product development agreements and other technical and commercial collaborations and contractual joint ventures
Successfully defended the largest hosiery manufacturer in Europe in a breach of contract action in which the plaintiff claimed damages exceeding $600 million. We successfully upheld the client's acquisition and purchase of third largest textile manufacturer in the US
Advising a global chemicals manufacturer on the full range of UK EHS legal issues
Represented an international furniture manufacturer with manufacturing operations in Southeast Asia on product recall, Consumer Product Safety Commission and litigation risk issues
Achieved denial of class certification in multiple consumer class actions against leading building product manufacturer in cases filed in numerous states and consolidated in multidistrict litigation
Advising a multi-national plastics manufacturer on a project to review its global routes to market to rationalise and refresh its arrangements with customers, agents and distributors and roll out a suite of agreements with intermediaries across the world, co-ordinating local law input where required
Represented an international automotive company as National Coordinating Counsel in mass tort asbestos litigation, supervising law firms across the country, preparing and enforcing billing and cost control guidelines, and managing bet-the-company risk issues
Advising a leading car manufacturer on the full range of UK and European EHS issues including: environmental work: preparing a comprehensive EHS compliance register for the business' activities in the UK; developing an EU and UK environmental and health and safety Legal Guide for the manufacturing, take-back, recycling and recovery of lithium-ion batteries associated with their electric vehicle project; provision of training on health and safety law compliance and environmental law compliance
Represented international aerospace component part manufacturer in trade secret litigation regarding commercial airline production
Advising a specialist manufacturing investor on defending a £1m warranty claim. Also advising a major subsidiary on exposure to potential associated liability related to its tender for a high-profile 15-year smart-meter supply
Successfully obtained a temporary restraining order and preliminary injunction for a major food producer in a trademark and breach of contract case
Advising a multi-national client on threats of patent infringement proceedings made by a competitor
Acting for a listed company in relation to the £140 million refinancing of its UK banking arrangements with a club of 3 core lenders. We assisted the company and their UK debt advisors in preparing term sheets for negotiation with existing banks, which culminated in the refinancing and separating out of the facilities into a Common Terms Structure to meet the company's commercial requirements in relation to its trading and bonding bi-lateral facilities
Advising a manufacturer of industrial fans (for extraction, ventilation and air conditioning) in relation to English law matters in connection with the refinancing of a £100,000,000 Term Loan Facility and a smaller £12,000,000 Revolving Credit Facility to the group
Advising a UK tile manufacturer on the procurement of an ERP solution
Advising a global leader in chemicals in relation to a broad mix of commercial contracts and the negotiation of agreements for the supply of utilities to the world's largest low density polyethylene facility
Advising a leading global supplier of commercial food service equipment on the implementation of its intra group pan European cash pooling arrangements following its corporate separation from a crane operating group
Advising a leading global producer of packaging in relation to product supply and new product development agreements and other technical and commercial collaborations and contractual joint ventures
Advising a multinational chemical company on a project for the construction of steam-raising boilers, including advising on associated services and utilities contracts.
Advising a world leading US specialty chemical manufacturer in relation to the acquisition of a UK-based manufacturer of fine and specialty chemicals for use in the agrochemical and pharmaceutical sectors.
"The Manufacturing team offers a thoughtful yet pragmatic approach to the many differing scenarios, be it a contractual supply issue, people based or dispute orientated."
Procurement manager, manufacturer/supplier
"The Manufacturing team at Womble Bond Dickinson has an extremely good understanding of the Manufacturing sector and what is required from a legal support team to help companies who are operating in that sphere, offering sound yet pragmatic advice at all times. I would thoroughly recommend using them."
CEO, Global polymer manufacturer
"I approached Womble Bond Dickinson Manufacturing team during a dispute with an overseas contractor and due to their diligent review of the problem and the paperwork involved, we were able to avoid a very large claim."
Global manufacturing client - consumer goods