A potential minefield of regulatory commitments, legal obligations and complex policies, navigating financial procedures is a necessity for companies established in any sector. In order to ensure the clients of Womble Bond Dickinson thrive in every aspect of their business, our dedicated team of financial lawyers can be called upon to provide practical, detailed and comprehensive financial legal advice. 
With over 90 financial solicitors working across the UK and US, our banking law firm has access to a transatlantic network of resources. This invaluable network, combined with the extensive knowledge and cross-sector experience of our financial lawyers, makes us capable of swiftly and effectively supporting clients through all aspects of transactional, regulatory and advisory finance work. 
In order to provide informed advice to clients of all backgrounds, our financial legal services team is made up of highly-experienced lawyers with a broad-spectrum of specialist knowledge. Specialising in matters ranging from financial workouts in the real estate industry to bankruptcy filings within corporate law, our commercially-focused approach and bespoke services allow clients to set and reach goals specific to their sector, as well as their position within it. 
Specialities and services of our financial lawyers 
Experts in their fields, our large team of financial solicitors specialise in everything from insolvency law to restructurings, advising a vast range of clients through all matters banking and finance law. Our services also include support with bankruptcy filing, financial restructuring, workouts, receivership appointments and foreclosure proceedings, as well as complex financial crime prevention policies and regulatory compliance.
In order to better understand the specific needs of our clients, and help them set and achieve ambitious goals, our financial solicitors also work closely with lawyers across every sector of the wider firm. Collaborative input from specialist lawyers not only allows us to provide more targeted and informed advice within the realm of financial law, but the resulting insight enables us to take a multi-targeted approach and provide more comprehensive advice. 
Whether you are an existing client looking to widen your legal strategies through additional financial legal advice or want to build a new, long-lasting partnership with Womble Bond Dickinson, get in touch today. Our specialist financial lawyers and professional staff can be contacted directly or, if you'd prefer to set up a meeting to assess which services could best benefit your company, simply complete the contact form online and our friendly team will be in touch.
Key contacts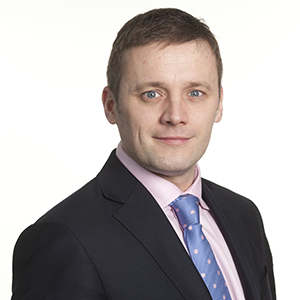 What we do
From our position as one of the leading financial law firms, our lawyers serve a wide range of clients including banks, insurance companies, government agencies and public bodies, businesses from all of our served sectors, financial advisors and many more. An overview of the financial legal advice and services offered to such clients can be seen below:
Real estate, corporate and commercial finance
Bilateral and syndicated lending matters (including representation of the arrangers, agents, lenders and borrowers)
Business and commercial transactions (the establishment of financial services firms, mergers and acquisitions of financial institutions and financial services companies)
Securities issues (including representation of issuers, underwriters, and investors)
Distressed assets and secondary debt trading
Regulatory compliance
Financial product terms and conditions
Project finance (including energy finance)
Financial restructuring, workout transactions and arrangements
Creditors' rights and directors' duties
Insolvency and bankruptcy proceedings
Asset-based, invoice, trade and structured finance
Treasury and derivatives products
Public finance
Equipment leasing and finance
Community development, affordable housing and tax credits
Economic incentives.
Examples of work
UK
Appointed to advise the UK Government Department for Education for a three-year-period, specifically their Transaction Unit on the financing elements of its restructuring of the entire further education and sixth-form college sector in England 
Advised a Borrower on all aspects of the financing and security documentation in relation to (i) £75,000,000 (with £10,000,000 accordion option) refinancing of its senior debt facilities with a club of banks and (ii) the c£25,000,000 refinancing  of its existing equipment finance facility.
Represented private equity firm, Cairngorm Capital on the debt finance aspects of its significant majority investment in Polyframe Group (the UK's largest independent manufacturer and distributor of trade windows and doors) in support of a management buyout   
Acting for the asset management function of a US distressed debt fund in relation to a £104m debt and security sale of a commercial property portfolio to a third party which involved multi-jurisdictional parties and advisors.
Advised the Borrower on all aspects of the financing and security documentation for the c£105,000,000 refinancing of 11 properties and managed overseas counsel
Advised a renewable energy investment company, in relation to the amendment and restatement of its €225 million financing by Bank of Tokyo-Mitsubishi of a portfolio of operational wind farms and development projects in England, Northern Ireland, the Republic of Ireland and France
Represented an international clearing bank in relation to the legal structure, finance and security documentation required to refinance the existing facilities provided to a Borrower in respect of its real estate portfolio (in excess of 70 properties).  We were required to draft, negotiate and advise the bank in relation to the facilities agreement and key finance documents in addition to managing the CP satisfaction and completion processes
Advised an international trading company on the establishment of a significant new joint venture arrangement in the Middle East in relation to the supply of product for use in the construction industry. Advising in relation to the initial funding arrangements and the shareholder loan and intercreditor arrangements which are applicable in the event that further shareholder funding is required to be made available to the joint venture
Acted for the Trustees of a UK Pension Scheme in relation to the entry into of an Investment Management Agreement together with a suite of derivatives documents. The transaction was connected with the implementation of a pooled LDI and structured equity position
Represented the Lender in relation to provision of £40,000,000 asset finance facilities in connection with a secondary management buyout. The funding was provided by way of asset based lending facility combining invoice finance with an embedded property loan. A new suite of security was taken from all group companies to support the new facilities
Advised leading national charity in relation to its acceptance of banking facilities and its working capital funding and cash management arrangements in the context of its charitable status and objects.
Advised an international bank on the migration of banking services from two acquired banks to its platform, including in relation to payment services and the operation and maintenance of an ATM and point-of-sale network
Acted for Hilco Capital on the acquisition of the UK retail office supply business and operations of Staples, Inc. The acquisition involved substantial advice on intercompany debt, ongoing working capital funding and security issues
Drafted, negotiated and advised a UK headquartered manufacturer on the bilateral bonding and revolving credit facilities agreement provided by a US Bank. The facilities agreement was a bespoke document, drafted to work alongside the complex, cross border, group-wide syndicated financing arrangements which are structured on the basis of a common terms agreement
Represented a Swiss Bank on making a £90m facility available in order to fund the acquisition by a leading European real estate fund of a significant investment property in London. Our role has been to advise on transaction structuring,  negotiate the English law governed loan and UK security documents, carry out property due diligence and take overall project management responsibility in terms of coordinating input from all legal advisers to the Bank
Acted for a Swiss Bank on making £52.5m facility available to a borrower in order to fund the share buy-back of an overseas company. The facility is secured on a row of properties in Mayfair. Our role has been to negotiate loan and UK security documents, property due diligence and project management in terms of coordinating input from all legal advisers to the Bank
Advised a global peer-to-peer platform provider, in relation to its documentation and transaction life cycle legal processes in relation to its property finance offering
Acting for Santander, as continuing lender in relation to the refinancing of the Forrest Group, a construction group based in North West England. This was part of the financial, operational and managerial restructuring of the Forrest group, bringing in new private equity funding and a new revolving credit facility, with the Greater Manchester Combined Authority replacing Royal Bank of Scotland as a lender.
US
Over the past five years, our firm has represented 24 US banks in acquisitions, advising both acquirers and those being acquired on compliance and regulation issues related to these highly complex transactions
We closed over 300 real estate finance transactions for banks, insurance companies, institutional lenders, and other investors during the past twelve months. These transactions financed the acquisition, development, and construction of a variety of projects including residential, multi-family, office, retail, industrial, and mixed use
Represented major international and national banks in over 200 syndicated credit facilities, during the past 12 months, in which they were a co-agent or participant lender, ranging from asset-based loans to investment grade unsecured facilities. The volume and diversity of the credit facilities raise a range of complex legal issues, including cross-border issues, and provides our firm with a comprehensive view of market terms in syndicated credit facilities
We completed equipment finance and leasing deals in the aggregate of over 5 billion dollars during the past twelve months. The individual transactions ranged from $750,000 to $350 million
Over the past year, we financed in excess of 100 public finance transactions that totalled 10 billion dollars
We represent a US Government agency as lender in finance transactions that fund diverse projects in developing countries around the world, including  high-quality schools in Kenya, a deluxe hotel in Liberia, affordable housing projects in Iraq, India, Central and South America, a hydropower plant in Sri Lanka, mortgage financing in Africa, East Asia and Mexico, a US Embassy in Central America, a rice mill in Indonesia, oil fields in South America, a high-tech office tower in Pakistan and the workout recovery of a Central American agricultural loan
Represented the nation's largest producer of construction aggregates as issuer in connection with the structuring, negotiation and documentation of two note offerings: (1) A $1 billion aggregate principal amount of notes comprised of three tranches: (a) $700 million of 4.50% notes due 2047; (b) $250 million of floating rate notes due 2020; and (c) $50 million of 3.9% notes due 2027 and (2) $350,000,000 aggregate principal amount of 3.90% Notes due 2027
Represented an international bank as Administrative Agent in connection with the structuring, negotiation and documentation of a refinancing and extension of the $150,000,000 syndicated revolving credit facility to a large transportation and freight company as Borrower.
Represented one of the nation's largest banks as administrative agent in connection with the structuring, negotiation and documentation of an increase, refinancing, and extension of a $435 Million syndicated revolving credit facility, involving thirteen banks, with an accordion feature permitting an additional $115 million in commitments
Represented an international bank as Lender in connection with the structuring, negotiation, and documentation of a $75,000,000 fully secured subscription finance facility.
'The team members go the extra mile to make sure that our work is managed effectively. They are responsive and have adjusted their working practices to ensure that the communication flow works efficiently for both practice and client which has removed unnecessary work and helped us focus on ensuring a smooth flow of transactions.'
Legal 500, 2022
'National relationship – fantastic firm. Strength and depth second to none regionally and nationally. Very collaborative approach and sector expertise makes them stand out.'
Legal 500, 2022
'An ambitious but fundamentally 'local' to customers type of practice. International in design and expertise but delivering a very much bespoke service tailored around the client's needs.'
Legal 500, 2021
"They are undoubtedly a force and continue to be a good firm."
Chambers and Partners, 2020
"Strong banking and finance team that is well regarded for its crossover restructuring expertise. Sector specialisms include energy and property finance…Further strengthened by expertise in financial services regulations and capital markets."
Chambers and Partners, 2018