In order to survive, and even thrive, in the financial regulatory landscape that has been made all the more complex in light of recent domestic and global developments, companies, banks and wealth managers find themselves in need of a legal partner to provide advice and guidance.
As one of the UK's leading banking and finance law firms, Womble Bond Dickinson is able to provide the knowledge, experience and legal expertise to help clients balance their commercial and regulatory needs on a national and international scale.
Banking and finance specialities
The Womble Bond Dickinson banking and finance law firm team works closely with clients in all areas of the financial institutions sector. These specialities each require their own specific expertise but, between our long history working across the finance sector and our highly experienced team of lawyers and professional staff, we are confident that we can deliver the tailored services we promise all clients. 
Within this dynamic and challenging sector, the Womble Bond Dickinson team has worked as an asset finance, litigation finance, banking and corporate finance law firm serving client groups that include the following:
Community, regional, national, and global commercial banks, private banks, thrifts, and credit unions
Financial services providers such as investment banks, broker-dealers, and asset and wealth managers
Financial advisers, non-bank and non-traditional commercial and consumer lenders and intermediaries
Crowdfunding platforms, fintech companies, governmental bodies, insurers and insurance brokers, and fund managers (real estate, private equity).
In the fintech space in particular, our clients include entrepreneurs and technology pioneers. In working with these forward thinking and revolutionary businesses that are reshaping the financial marketplace by developing and implementing new software, hardware, platforms, financial ecosystems, and business strategies, the Womble Bond Dickinson corporate law firm is able to exist at the forefront of the financial sector.
Finance law firm services
At Womble Bond Dickinson, our team of financial services lawyers have experience across a wide range of specific disciplines within finance and litigation law. This allows our litigation finance law firm, asset finance law firm and corporate finance law firm teams to provide in-depth and tailored services to clients from every corner of the industry. 
As a team, we have extensive experience in structuring and negotiating a wide range of financial transactions, including bilateral and syndicated credit facilities, asset-based lending, equipment leasing and finance, and finance for real estate, acquisition, receivables, projects, trade and other structured finance. We regularly advise secured lenders and creditors on restructurings, workouts, bankruptcy filings, receivership appointments and foreclosures.
The comprehensive regulatory and compliance advice our finance law firm team provides helps our regulated and non-regulated clients avoid costly enforcement action and legal disputes whenever possible. However, when needed, we have sector-knowledgeable dispute resolution and litigation teams that regularly represent banks, mortgage lenders, insurance companies and non-traditional lenders in all types of dispute resolution (including US federal and state litigation), regulatory enforcement actions, and governmental investigations.
Our financial services lawyers are experienced in lender liability claims, mortgage-related litigation, US state and federal consumer finance litigation and investigations and troubled portfolio litigation strategy and management. Outside of these services, the Womble Bond Dickinson finance law firm team can also advise on institutional trust and breach of fiduciary obligations, regulatory litigation and compliance, interest rate swaps and derivatives.
Are you looking for a litigation finance law firm to settle financial disputes or a banking law firm that can help provide legal support and guidance? View the team of financial services lawyers at Womble Bond Dickinson online or contact us to organise an appointment.
Key contacts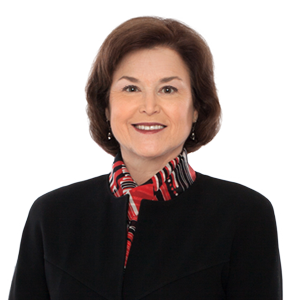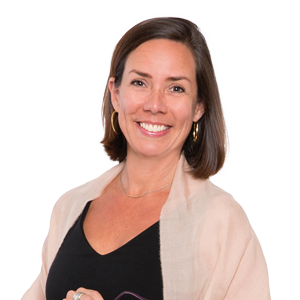 What we do
Drawing on all practices within the firm, we provide an array of services including: 
Real estate, commercial and corporate finance
Regulatory and compliance
Corporate governance
Executive compensation
Employee benefits
Investment banking
Intellectual property
Data protection
Real estate acquisitions and divestitures
Securities and reporting
Treasury and derivatives
FinTech regulatory and compliance
Public and private capital offerings
Employment and pensions
Tax
M&A (and commercial agreements)
Dispute resolution and litigation
Restructurings, workouts, bankruptcy filings, receivership appointments, and foreclosures
Fund formation and management.
Examples of work
We closed over 300 real estate finance transactions for banks, insurance companies, institutional lenders, and other investors during the past twelve months. These transactions financed the acquisition, development, and construction of a variety of projects including residential, multi-family, office, retail, industrial, and mixed use.
Represented financial institutions in over 200 syndicated credit facilities, during the past 12 months, in which they were a co-agent or participant lender, ranging from asset-based loans to investment grade unsecured facilities. The volume and diversity of the credit facilities raise a range of complex legal issues, including cross-border issues, and provides our firm with a comprehensive view of market terms in syndicated credit facilities. Also, in response to regulatory demands and a competitive commercial loan market, many banks have been updating their procedures for documentation and approval of syndicated and other large corporate lending transactions, and our firm has assisted with such policy updates and has presented on several occasions to groups including underwriters and in-house lawyers.
We completed equipment finance and leasing deals in the aggregate of over 5 billion dollars during the past twelve months. The individual transactions ranged from $750,000 to $350 million.
Over the past year, we financed in excess of 100 public finance transactions that totalled 10 billion dollars
We represent a US Government agency as lender in finance transactions that fund diverse projects in developing countries around the world, including  high-quality schools in Kenya, a deluxe hotel in Liberia, affordable housing projects in Iraq, India, Central and South America, a hydropower plant in Sri Lanka, mortgage financing in Africa, East Asia and Mexico, a US Embassy in Central America, a rice mill in Indonesia, oil fields in South America, a high-tech office tower in Pakistan and the workout recovery of a Central American agricultural loan.
We have advised on Atom Bank - the UK's first digital only bank - on fundraisings in excess of £200M, IP protection and all aspects of its IT mobilization. 
Advised a UK government entity on structuring and formation of several funds including a £100million Life Sciences Fund and regional investment fund
Our banking practice in the UK is underpinned by clearing bank panel appointments to the majority of the major lenders. LMA membership keeps us at the forefront of market developments and expectations. 
Sumitomo Mitsui Insurance Company Limited and others in relation to derivatives and the practical implications of the European Market Infrastructure Regulation
Lehman Brothers International (Europe) (in administration) in connection with a claim by Merrill Lynch Credit Products LLC raising issues relating to the termination of GMRAs, the circumstances giving rise to events of default under the GMRA and the proper construction of termination notices.
"They (Womble Bond Dickinson) are not only good lawyers; they are strong business partners."
Chambers and Partners, 2017

"Strong track record acting for borrowers on various banking matters, regionally and nationally. Offers expertise across a range of sectors, including property, retail, manufacturing and energy finance, particularly in relation to renewable energy. Additional capability in handling cross-border financings."
 
Chambers and Partners, 2017