Critical to both the national and global economy, the importance of the real estate sector cannot be overstated. Spanning across every aspect of property, from development to housing, those operating within this diverse and multifaceted industry must overcome a varied list of challenges in order to succeed. 
Backed by decades of experience and an unrivaled understanding of the national and international landscape, our property law solicitors are ready to use their expertise and unique industry knowledge to help you. Capable of negotiating the unique challenges of this sector on your behalf, our specialist property lawyers can tackle obstacles both profitably and efficiently, giving your business the guiding hand it needs to navigate the dynamic changes and cycles of this sector.
At Womble Bond Dickinson, it is the goal of our real estate lawyers to act as a trusted advisor to the individuals, small businesses and large corporations who work within this sector. Through our real estate lawyers, we provide access to an intelligent, experienced voice capable of providing invaluable advice regarding the complex and interlocking regulations that control the real estate industry.
Real estate law firm services
Womble Bond Dickinson's team of real estate lawyers work hard to provide practical, targeted advice and support across every discipline within the real estate sector. In order to facilitate a bespoke legal service, we've constructed a multi-disciplinary team of specialist property lawyers who tailor their advice to suit the needs and goals of every individual client.
Are you unsure what legal real estate advice and services you and your business will most benefit from? Depending on your current situation and future aspirations, our real estate lawyers will create a short or long-term strategy in order to provide you with the best legal service possible. 
A condensed list of the services offered by our real estate law firm can be found below:
Finance-focused property lawyers aid with all aspects of financing, refinancing, debt capital, fundraising, property taxes and regulatory matters
Our commercial property solicitors advise on the acquisition and disposal of real estate assets on both a small and large scale
Regulatory issues surrounding real estate development, including environmental, health and safety and data compliance, are serviced by our property development solicitors
Our property development solicitors also aid with early processes including planning, strategic land development and construction 
Residential property solicitors tackle all matters regarding the later stages of real estate management, leasing and contractual obligations
Corporate matters, including private public partnerships, the formation of SPVs and JVs and private equity are served by our specialist property lawyers
Our real estate lawyers' specialities
Due to the sheer size of the real estate sector, working alongside a multi-disciplinary team of property law solicitors is the only way to ensure every potential obstacle to success is identified and overcome. That's why our property law firm is made up of a variety of specialist property lawyers, including commercial property solicitors, property dispute solicitors and property development solicitors. Together, every legal speciality is covered, allowing our clients access to detailed and trustworthy sector-wide legal advice.
It is also the aim of our real estate lawyers to build long-lasting client relationships, as it is only through these that we are able to develop a full, detailed understanding of all the specific issues and challenges faced. From here, we are able to collaborate with clients to provide pragmatic and commercial solutions to all legal needs, while also anticipating any economic changes, operational challenges and regulatory or legislative revisions that may impact the business.
If you have any questions regarding the advice and services provided by our property law firm, simply contact us and one of our real estate solicitors will be in touch. Alternatively, if you'd like to contact a member of our team directly, you can browse through our real estate lawyers and professional staff to find their professional contact details online.
Key contacts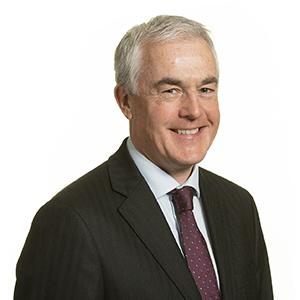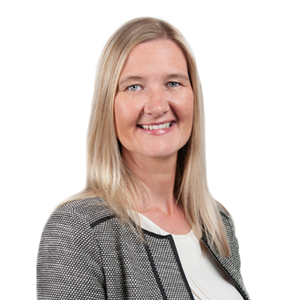 What we do
Developers and investors
House builders
Build to rent
Social housing.
Examples of work
Acted for Commercial Estates Group (CEG) on an option over farmland at Rownhams, Hampshire ("Main Option") and several options over adjoining houses to be demolished so as to provide access to the land in the Main Option. CEG secured planning for 320 homes, a 60-unit care home and paddocks for horses. We completed the purchase of the houses and went through the option mechanics to acquire the farmland in the Main Option which entailed our property litigation team dual tracking a price arbitration and price mediation to determine Market Value which was disputed by the landowner. Market Value was determined within the parameters set by CEG and the option was then exercised, but not before a sub sale of the land for the 320 homes was structured to Taylor Wimpey. The sub sale enabled CEG to avoid paying SDLT on the purchase of the land within the Main Option but the sub sale involved restructuring the Main Option to allow for deferred payments to the landowner to mirror the structure Taylor Wimpey offered.  The linked transactions were complex but our performance so impressed Taylor Wimpey – Southern – that they have since instructed us on several matters. CEG will promote the paddock land for more housing
We acted for a real estate investment fund on its acquisition on a five-storey, 126,000 square-foot modern office building known as Cobalt 23 on Cobalt Business Park, Newcastle. The acquisition was from fixed charge receivers and effected by the client through a corporate joint venture with the developer which had led the original development of the Park. In relation to the corporate vehicle, we advised on the structuring of the shareholder agreement and the articles, dealing with the respective rights of the joint venture parties and matters such as future funding, construction works, property management, veto rights, letting arrangements and the terms on which parties can exit from the joint venture. From the real estate perspective, we acted on the acquisition of the property by way of a contemporaneous purchase of the freehold and a long leasehold interest from the joint venture party and the seller (acting through its receiver) respectively.  Our construction team advised on the availability and assignment of collateral warranties from the contractor and professional team from the original procurement of the building.  Womble Bond Dickinson was able to provide a full service to the fund, including corporate structuring, bricks and mortar procurement, title and real estate matters
We advised the Vista PRS Fund (a fund managed by Hermes and Countrywide Scheme) on the forward commitment to purchase a yet-to-be-developed scheme of 325 flats at Baltic Village Liverpool. This included advice on site development and assembly, acquisitions/disposals of land/buildings, statutory agreements (e.g. s38, 278, 104, etc.), planning agreements (s106 and s111), development and management agreements, construction agreements and property taxation advice. The client secured successful exchange of contracts on a forward commitment basis to acquire the scheme, subject to completion of the development in a form acceptable to the buyer. This was the fund's first major PRS acquisition. Post exchange of contracts, the developer experienced construction delays. Between exchange and completion our drafting and advice around delay provisions allowed for a satisfactory outcome for the client, including receipt of LAD payments; revised delivery date; phased drawdown; and improved specification for the finished product. The project completed in August 2017.
 
"The service has been absolutely outstanding - the key strengths have been excellent communication at all times throughout the process, efficiency and working hard while being a delight to work with."
Chambers and Partners, 2021
'WBD's team are proactive and innovative. They have strong industry knowledge and contacts.'
Legal 500, 2022
'The level of experience and knowledge of the residential land market is exceptional along with excellent client relationships.'
Legal 500, 2022
"They provide a great level of service and are responsive to their clients' demands and timescales. The whole team knows what needs to be done to draw matters to a successful conclusion."
Chambers and Partners, 2021
'Excellent understanding of our needs as a client and supportive in identifying options and risks.'
Legal 500, 2021