Financial services regulations create challenges for many business, both large and small. You need lawyers who understand your business to assist you in complying with regulatory requirements. Our experienced and pragmatic team can guide you through the regulatory web. 
The financial services regulatory landscape is a complex one, full of mountains and pitfalls. Both regulated firms and those on the perimeter of regulation must keep up to date with legislative change and the expectations of the regulators. Resourcing the relevant functions can be a constant struggle. 
We can assist: from high level horizon scanning, through detailed advice on specific issues, to helping to implement change and training your staff. We act for banks, insurers, brokers, consumer credit and mortgage lenders, wealth managers, financial advisers, fund managers, payment service providers e-money issuers, and crowdfunding platforms as well as unauthorised firms seeking to remain outside the regulatory perimeter or firms that need financial crime prevention advice. 
We also help our busy clients easily identify what developments are critical for their business with our regulatory news-site FIN.
Governance: With our colleagues in our employment and commercial teams, we advise on the SMR, outsourcing, and other commercial agreements, for compliance with regulatory requirements.
Consumer Credit: We guide clients whose main or ancillary business involves consumer credit through the requirements of FCA rules, drafting and reviewing customer documents and agreements with third parties
Payment services and e-money: We advise banks, payment intermediaries, retailers and other market players on the application of, and their obligations under, the Payment Services and Electronic Money Regulations.
Investment Fund Regulation: We work with our fund structuring and formation experts and advise fund managers and intermediaries on structuring, marketing and distribution arrangements.
Insurance: Working with our commercial insurance experts, we advise on perimeter issues, distribution and appointed representative arrangements, policy wording and other customer-facing documents.
Mortgages: We help our clients to prepare regulated mortgage customer documentation and advise on application of regulatory requirements and on enforceability of regulated mortgages.
Investment firms: Our clients include wholesale and retail brokers, dealers and managers. We advise on implementation of regulatory change, and help with compliance and documentation reviews.
Prudential regulation: Our lawyers have worked in financial institutions and on secondment to regulators and can help you through the mire of capital resources and related requirements.
Financial crime prevention: We give you practical advice on financial crime prevention procedures and governance programmes fit for your business, and help you to implement regulatory change Wealth management: We advise on distribution arrangements and advise on regulatory aspects of M&A in the wealth management sector.
Crowdfunding: We work with crowdfunding platforms, helping them to ensure compliance of their strategies and customer documentation with regulatory requirements.
Key contact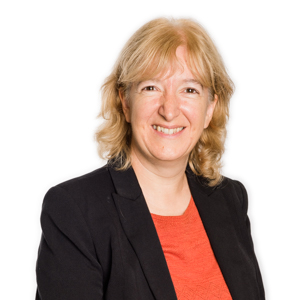 "Excellent all-round financial services lawyer."
Jonathan Drake - Legal 500, 2019
"Experienced and knowledgable."

"A pleasure to work with."
Emma Radmore - Legal 500, 2019
"Hardworking and helpful."
Roseyna Jahangir - Legal 500, 2019