Here at Womble Bond Dickinson, our team of financial services lawyers are attuned to the needs of each individual client and are here to put in place effective strategies in accordance with regulatory compliance.
Financial service regulations can pose many challenges for businesses, so if you're looking for a financial services lawyer that can offer pragmatic advice and support in navigating a complex regulatory landscape, then our team is here to help. Our leading financial service solicitors aim to meet the needs of your business and enable clients to adhere to complex regulator requirements.
Keeping up to date with legislative changes and expectations is imperative to all businesses in order to ensure alignment with regulation changes. Helping to identify what developments are critical within companies, our financial lawyers can offer detailed advice and help towards implementing necessary change within businesses. With expertise across a range of sectors including asset management, banking, restructuring, insolvency and more, our financial services solicitors are here to help.
Financial Services Regulation Clients
Focusing on managing regulatory risk, avoiding disputes and helping to resolve regulatory contention, our lawyers work with a range of financial services clients including:
Banks and Broker
Insurers
Investment firms
Consumer credit and mortgage lenders
Wealth managers
Financial advisers
Fund managers
Payment service providers and e-money issuers 
Crowdfunding platforms
Unauthorised firms seeking to remain outside the regulatory perimeter.
Financial Regulation Legal Services
With an unparalleled understanding of the regulatory landscape within the financial sector, our financial lawyers are able to provide a wide scope of services for financial institutions in regards to regulatory compliance including:
Offering access to our regulatory news-site FIN in order to provide a quick and easy way to identify critical needs within businesses
Training staff to be aware of regulations and how to comply with them
Offering financial crime prevention advice to companies in need
Providing advice for those wishing to stay outside of the regulatory perimeter
Advising on outsourcing and commercial agreements
Drafting and reviewing customer documents and agreements with third party companies
Working with fund managers to provide structuring, marketing and distribution agreements 
Offering legal guidance on regulatory non-compliance and dispute resolution
Advising businesses on their obligations under payment services and e-money regulations
Providing regulatory strategies for non-bank financial services providers including Fintech's
Working with commercial insurance experts to advise on distribution, perimeter issues and customer-facing documents 
Advising on regulatory requirements of mortgage documentations
Offering guidance to crowdfunding platforms to ensure regulatory compliance.

If you're in need of legal advice surrounding regulatory compliance within the financial services, get in touch with our team of financial lawyers and browse our professional staff to find out how we can help you.
Key contact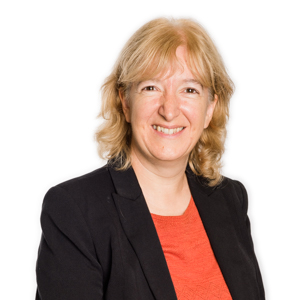 "Excellent all-round financial services lawyer."
Jonathan Drake - Legal 500, 2019
"Experienced and knowledgable."

"A pleasure to work with."
Emma Radmore - Legal 500, 2019
"Hardworking and helpful."
Roseyna Jahangir - Legal 500, 2019