Allegations of corruption, money laundering or sanctions breaches can stop any business in its tracks. Consequences for breach of financial crime prevention laws include personal and corporate criminal and civil liability, regulatory action and reputational damage. It is critical for all businesses to have appropriate financial crime prevention policies and practices to minimise and mitigate these risks. 
We have many years of experience advising domestic and international businesses on the application of anti-money laundering, financial sanctions and bribery and corruption laws. Our clients range from financial institutions to energy market businesses and manufacturers to real estate businesses and broadcasters. We also provide support to clients operating in the leisure, transport and infrastructure, and retail sectors.
Working with our colleagues in the US, we help clients who need to comply with financial crime prevention laws on both sides of the Atlantic. 
Our team of experts will be there to help deliver what you need, be it practical advice on procedures and governance programmes or robust, innovative solutions for managing internal or regulatory or enforcement investigations .
Most importantly, drawing together experts from across the firm, we tailor everything we do to be directly relevant to the sector in which you work. Making sure we not only provide outstanding legal expertise but apply it in an entirely relevant way to your business.
Prevention of money laundering and terrorist finance
We advise businesses both within and outside the financially regulated sector on drafting and amending their policies and procedures to comply with relevant legislation, including the Proceeds of Crime Act 2002, Terrorism Act 2000 and relevant versions of the Money Laundering Regulations, most recently the 2017 Regulations implementing the EU's fourth Money Laundering Directive. We provide training for boards and staff on the impact of new requirements and their duties.
Sanctions regimes
Complying with AML laws does not equal compliance with sanctions restrictions. We help our clients to integrate financial and trade sanctions compliance into their business take-on and monitoring processes, and provide bespoke advice on sanctions restrictions and problems in specific transactions or contracts.
Prevention of bribery and corruption
All businesses operating in the UK must be aware of the Bribery Act and its effects on their business. We brief and train senior management and relevant staff, and advise businesses on assessing their risks and drafting their policies, contracts and procedures to comply with legislative and regulatory expectations. We help assess corruption risks in proposed third party agreements and acquisitions, and work with you to investigate concerns.
Facilitation of tax evasion
The Criminal Finances Act 2017 introduced a corporate offence of failure to prevent facilitation of tax evasion. We can help you to assess the risks you face and help you to develop policies and procedures to mitigate them. 
Key contacts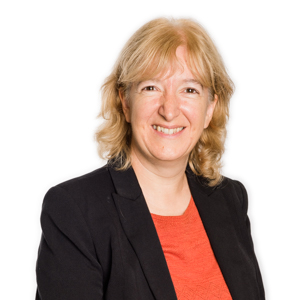 Emma Radmore has won the Best Compliance Trainer award at the Compliance Register Platinum Awards on numerous occasions, and has also won Best Regulatory Lawyer and led the practice that won Best Law Firm/Consultancy (Financial Crime) awards.