Our philosophy is simple: to get the right result in the shortest possible time.
Immersed in the insurance sector for over 40 years, we understand you need more than just strong legal expertise. We work hard to make sure that the advice we provide responds to the global, commercial and regulatory pressures you're under.  
We're proud of our long-standing role at the heart of your industry. Operating across all of our UK offices, and drawing from our full service commercial practice, our insurance disputes experts are recognised as leaders in their field. You benefit not only from specialist insurance expertise but also, if it's needed, from access to our legal experts in a broad range of other subjects.
We deal with all types of insurance disputes resolution, including the defence of claims and advice on policy coverage issues. We provide clear, practical solutions across a wide range of product lines - from professional risk, directors & officers and financial institutions to casualty risk (including employers liability, public liability and catastrophic injury), property risk and cyber risk. We have a dedicated subrogated claims recovery service, providing a really tailored approach, including a niche fine art insurance practice.
But it goes further than that. It matters most to us that you receive a client experience that nobody else can beat. We have built long-term relationships with our insurer clients over many years. Our commitment to understanding and fulfilling their changing requirements sits at the heart of this. Delivering on this philosophy is not about diluting our clients' rights or needs. It is about assessing what the right result looks like for our clients and driving to achieve that as efficiently as possible. 
Key contacts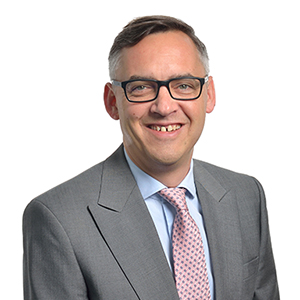 'Excellent team with extensive knowledge of the market. Readily available to discuss issues and provide clear advice in complex situations.'
Legal 500, 2022
'The team have strength in all disciplines and a vast knowledge of each professional industry. They are interactive and always try to find practical solutions. They have invested heavily in a state of the art claims management system for the benefit of Insurer clients who require this service.'
Legal 500, 2022
'Highly regarded team. Excellent knowledge of the industry. Very approachable.'
Legal 500, 2021
"They are commercial, practical and client-focused, with an excellent understanding of client needs."
Chambers and Partners, 2021