There are very few sectors of business which are not affected by competition law/antitrust rules in some way. Our team of lawyers on both sides of the Atlantic routinely work alongside household name clients providing pragmatic solutions to the issues they encounter.
Whether it is 'bet the company' litigation, getting merger authority clearances for notifiable transactions, or recovering losses from identified cartelists, we've been there and successfully done that.
But it isn't all about high risk or high stakes matters. Sometimes our clients need help with structuring commercial arrangements, or they need some real life anecdotes to make their compliance training have more of an impact. Our wide ranging experience across numerous sectors helps us to add value and deliver commercial advice.
And because businesses occasionally make mistakes, we are on hand to assist when possible issues arise that may need to be remedied, and when the regulators arrive at your business premises, demanding to see senior executives and to have access to paper and electronic records. These events are highly stressful: what you need in such circumstances are people who know what to look for, what to expect and how to deal with it.
The services we offer include:
Recovering damages arising from a competition/antitrust breach;
Defending businesses under investigation for alleged competition/anti-trust breaches and working with individuals referred for separate legal advice
Defending individuals facing the prospect of a Competition Disqualification Order
Challenging the unacceptable exploitation of intellectual property rights including non-FRAND licensing terms and premature injunctive applications 
Obtaining merger clearances in the UK, US (HSR filings), at the EU Commission and co-ordinating applications in other countries of the world
Challenging commercial arrangements which appear to involve unlawful State Aid such as subsidies or incentives
Challenging/remedying defective tender processes and getting unlawfully excluded bidders back in the tender process
Counselling businesses on a wide variety of commercial transactions including pricing issues, refusal to supply, and e-commerce restrictions
Assisting businesses to respond effectively to market studies, sector inquiries and other interventions by Competition Regulators such as Civil Investigative Demands or RFIs
Reviewing/updating Competition Compliance Procedures including stress testing their efficacy, undertaking audits of business units and providing training for staff members.
Examples of work by team members include:
Damages litigation – successfully pursuing a number of cartelists for damages arising out of the LCD Cartel on behalf of a major UK retailer, including negotiating a substantial settlement
Competition Disqualification Order – representing an individual facing the prospect of an application for a Competition Disqualification Order, which would prevent him from being involved in the management of any company in the UK for several years
Agency investigations – representing an accused party in the CMA's investigation into conduct in the modelling sector, including responding to RFIs, making oral and written submissions in response to the Statement of Objections and Draft Penalty Notice, and securing a substantial reduction in the fine to be imposed on the accused party
Merger clearances – obtaining Phase One clearance from the CMA for Cineworld's completed acquisition of five cinemas from Empire Cinemas
Internal investigations – undertaking an internal investigation and advising the client on appropriate remedial action and disciplinary action following an unauthorised disclosure of commercially sensitive information
Advisory – assisting a developer with persuading a public authority that it could legitimately fund new public realm and improvements to existing public realm as part of a major redevelopment, following concerns raised about possible State Aid. 
Information of our US practice can be found on the antitrust litigation page.
Key contacts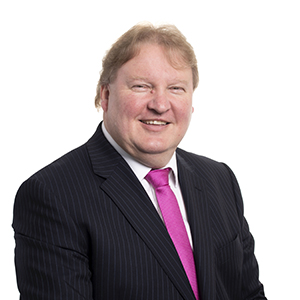 'A strong team, with clear thinking and an understanding of clients' needs.'
Legal 500, 2022
'They have always been a pleasure to work with – very professional and well organised.'
Legal 500, 2021