Crown Commercial Service (CCS) is responsible for driving procurement activities across the public sector, including central and local government. We are proud to be current legal suppliers on the UK Government's Crown Commercial Service (CCS) Framework for the wider public sector.
We advise a wide range of Central Government Departments, Agencies and Arms' Length Bodies. In addition, we advise a range of other, non-Central Government public sector bodies such as local authorities and NHS trusts through our appointment to the RM3788 Wider Public Sector Framework. We are appointed to two Lots under RM3788 - Lot 2a, full service England and Wales and Lot 4, Rail. Please click on the relevant Framework for buyer specific information and guidance.  
We provide a full range of services under the CCS Framework, and work in a variety of sectors, including:
Central government
Charities
Education
Energy and natural resources
Financial institutions
Local government
Real estate
Transport.
Our CCS team has advised independent National Regulatory Authorities such as Ofgem, Central Government bodies such as the Ministry of Justice, Department for Business, Energy, Industry and Strategy and Department for Work and Pensions, as well as local authorities, such as Bristol City Council and Newcastle City Council. Our broad range of specialisms means we provide legal advice on a wide range of topics.
Key contact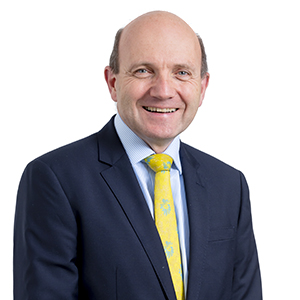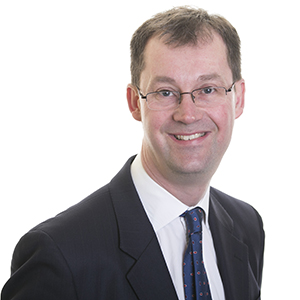 What we do
Competition
Construction
Contracts
Corporate
Dispute resolution
Education
Employment
Environment
Energy and natural resources
EU law
Food, rural and environmental affairs
Franchising
Health and healthcare
Health and safety
Information law (inc data protection)
International trade, investment and regulation
IP
IT 
Life sciences
Litigation
Non-complex finance
Outsourcing
Partnership law
Pensions law
Planning law
Projects/PFI/PPP
Public inquiries and inquests
Public international law
Public law
Public procurement law 
Real estate and real estate finance
Restructuring and insolvency
Tax law
Telecomms. 
Examples of work
Advising the Education Funding Agency and Department for Education on the flagship Free Schools programme which includes UTCs and Studio Schools. Our work includes advising on site acquisition, construction, procurement, planning, tax and miscellaneous commercial matters. We advise on free school projects right across England, including many schemes in London
We work with the Insolvency Service, HMRC and collaborate with other public bodies including the FCA, the Pensions Regulator and the Charities Commission by assisting them in the public interest winding up of live companies, typically involved in a wide variety of investment and other scams, the investigation and disqualification of directors of insolvent companies and the recovery of assets 
The Network Transformation Programme is the largest project in Post Office Limited's history and is supported by a £1.94bn funding package from Government to modernize and invest in the Post Office network, including moving 8,000 of the 11,500 branches in the network on to new operating model contracts. Lawyers in our commercial contracts team have a significant role in supporting the in-house team in developing the implementation methodology, as well as generating and managing the development of all documents used in the programme, including the new model contracts
We advised a central government department on a number of key site disposals for development, including helping the client to successfully resist a threatened procurement challenge from a disgruntled developer bidding for one of the sites
Our team advises Ofgem on the ongoing evolution of the offshore transmission operator regime, including on the drafting of new regulations
We advised Three Rivers District Council on the preparation of a development agreement for the South Oxley regeneration scheme, including land assembly and appropriation issues, and the preparation of a case for the use of a planning-led compulsory purchase order
Our lawyers advised Mole Valley District Council and Merton College, Oxford on its procurement of a private sector partner for a strategic development site near the M25. We provided all procurement and property law advice on this matter, carried out using the competitive negotiated procedure
Newcastle City Council sought our advice on the completion of a multi-million pound deal with Newcastle University and Legal and General Capital (the principal investment arm of the Legal and General Group) in relation to the £350 million Newcastle Science Central development, one of the biggest urban regeneration projects of its kind in the UK
We advised Bristol City Council on its district energy project where it will act as co-investor alongside the University and the University Hospitals NHS Foundation Trust
 
"I have always received fantastic service and have built up a strong relationship with Womble Bond Dickinson. There is a strong team and they are very responsive to any requests, turning work around quickly when needed. I value them for the commercial advice, not just purely the legal points." 
Chambers and Partners UK Directory 2017
"Their breadth and depth of legal professionals is good, and their speed of response and understanding of the commercial aspects of the areas of law they advise on sets them apart."
Chambers & Partners UK Directory 2018
"One of the strongest aspects of Womble Bond Dickinson is that they have specialist individuals who can advise on the variety of legal enquries which we put to them."
Chambers & Partners UK Directory 2018