Retail projects frequently involve unique concerns that require creative solutions, and Womble Bond Dickinson stands ready to help. We have years of experience helping national and regional big-box retailers, national restaurants, grocery stores, sophisticated developers, and real estate sponsors and investors navigate the complexities of retail development, management and leasing projects.
We represent owners of multi-use retail projects with acquiring and developing their projects and with addressing competing desires of tenants and outparcel owners for exclusive retail usage rights. We also represent national tenants and outparcel owners requiring covenants protecting exclusive use rights within a retail development. Our experience representing both owners and tenants enables us to draft covenants that protect our clients' needs while anticipating competing interests. 
Our team has extensive experience negotiating build-to-suit leases and long-term ground leases.  We represent retail landlords and tenants with leases throughout the US. We also regularly negotiate joint venture arrangements for real estate acquisitions, including those that blend other mixed use projects such as residential, commercial and/or office. 
We know that retail projects require special attention to shared infrastructure, such as access, signage, utilities, and stormwater facilities. Covenants governing such shared usage must address long-term maintenance and allocation of costs of such shared facilities.
Clients rely on us to structure their most important deals with attention to detail, a practical approach to solving problems, and an eye towards getting the deal done efficiently and cost-effectively.
Key Contacts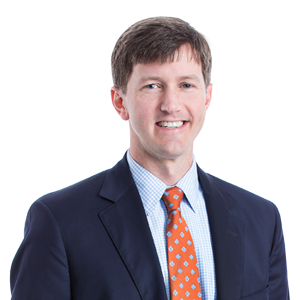 What we do
Site acquisition
Construction and development
Land use and zoning
Financing
Leasing
Joint ventures
Disposition of real estate
Examples of work
Represented regional grocery anchor with build-to-suit leases, ground leases, acquisitions and development of properties located throughout North Carolina, South Carolina and Virginia
Represented shopping mall REIT with acquiring and developing property in Florida for a new 350,000 outlet complex
Represent national big-box retailer with acquisitions, long-term ground leases, declaration of covenants, easements and restrictions and dispositions of excess property throughout Mid-Atlantic and Southeast US 
Represented regional developer in a land assemblage transaction for the development of a mixed-use multi-family community with retail
Represented several national and international restaurant chains with negotiation of leases (in-line and outparcel) throughout US and assisted with the acquisition of existing retail sites from other parties (e.g., franchisees) by negotiating asset purchases and assignments
Represented a developer-tenant in the acquisition of a ground lease interest and associated development rights for the development of a mixed-used, high-rise building containing multi-family housing, retail, and structured parking garage
Represented master developer of mixed-use urban project encompassing two city blocks in which retail spaces were planned and sold, including sharing of various development and operational costs
Represented retailer with litigation related to lease and contract disputes