Whether operating on land, in the air, at sea or across all three, clients in the transport sector face similar challenges, such as how to expand their business whilst dealing with emerging technology and tougher regulations.
Our in-depth sector experience delivers proactive legal advice which enables our clients to focus on getting people and things where they need to go quickly and efficiently.
Our transport team has broad industry knowledge and decades of experience.  
The team creatively and efficiently solves problems in order to support our clients on their business and legal issues. We simplify issues and respond with clear advice.  
We work with public and private passenger service providers (rail, bus and air), freight operators, infrastructure providers/managers (including rail networks, ports and airports), government bodies and members of the supply chain (including train, aircraft and ship manufacturers and maintainers).   
We understand how transportation companies need to operate on a local and global scale. Our large sector team offers a full-service legal practice, supporting clients on major infrastructure investment, devolution, alliancing and smart ticketing and standing by their side during commercial litigation or restructuring.
Key contacts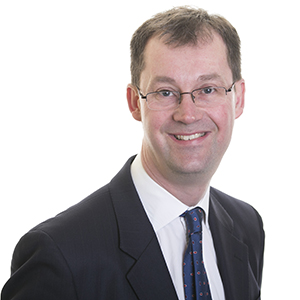 What we do
Some of our services include:
Rail franchising and concession arrangements
Major infrastructure and development projects 
Rolling stock procurement, leasing and maintenance
Public finance and bond issuance (tax exempt and taxable)
Compulsory purchase, including development consent orders and compensation
Asset purchases
Charter parties, intermodal transportation contracts and supply chain agreements 
Emergency response and representation regarding claims arising from transportation casualties, including shipboard, pierside, and over-the-road personal injuries and death, pollution incidents, collisions, and cargo loss
Jones Act and Federal Motor Carrier Safety Administration regulatory compliance 
Marine finance transactions
Maritime and trucking products liability and warranty dispute resolution
White collar criminal representation and counsel associated with internal investigations, enforcement actions, grand jury subpoenas and governmental investigations
Advising clients regarding first-party cargo insurance  
Advising clients on public private partnerships 
Facilitating Letter of Credit transactions in international sale of goods, and advising clients with respect to form of documents
Managing big data, smart technology, contactless payments, e-commerce and driverless cars,  smart grids, mobile ticketing, e-medical devices and networking
Dispute resolution
Competition.
Examples of work
We have completed equipment finance and leasing deals in the aggregate of over 5 billion dollars with individual transactions ranging from $750,000 to $350 million. Many of these transactions helped to finance transportation assets such as aircraft (corporate and commercial) and rail equipment, as well as locomotives and vessels (barges and tankers) 
We regularly advise on both heavy and light rail franchising and concession arrangements. 
Recent examples of our involvement include advising Govia on its bids for the Northern and the West Midlands franchises, and advising Transdev on its bid to operate the Manchester Metrolink.  We also advised Govia on its successful bid for the Thameslink, Southern and Great Northern franchise – the UK's biggest rail franchise – which involved advising on the bid strategy, the franchise agreement and all rolling stock arrangements 
We handle casualty and litigation matters arising in ports throughout the Southeast and Mid-Atlantic regions of the United States. We have an on-call Emergency Response Team available 24/7 to respond to and investigate casualties and incidents of all types, including collisions, shipboard and dockside personal injuries, cargo damage, pollution and HAZMAT discharges, alleged safety violations, expanded Port State Control inspections, and other shipboard emergencies
We have vast experience advising on all aspects of rolling stock, including procurement.  Recent examples include the simultaneous procurement and financing of two new fleets (to be built by Bombardier and Stadler) for Abellio's successful East Anglia franchise bid. The Abellio East Anglia order represents collectively the largest privately-led rolling stock procurement ever seen in the UK. The trains themselves are worth over £1.5bn and, with the associated maintenance arrangements, the total contract value is in excess of £1.8bn
We provide litigation services to the Metropolitan Washington Airports Authority related to Phase 2 of the Dulles Metrorail Project. It is one of the largest public transportation construction projects taking place in the United States right now
We supported Bristol Airport on planning applications and infrastructure agreements, strategic advice on expansion plans including advice on surface access issues, the night noise quota system, ecological issues, air quality, compulsory acquisition, property and CAA regulation
We acted for Arriva in its successful abuse of dominance claim against Luton Airport, challenging the award by Luton Airport of an exclusive coach concession to a rival operator (Arriva The Shires Ltd v London Luton Airport Operations Ltd [2014] EWHC 64 (Ch)).
We serve as General Counsel to an international airport and have provided representation for almost 10 years. Our engagements include a wide range of issues affecting the general aviation business. These issues require us to deal with regulations, directives and documents issued and promulgated by the Federal Aviation Administration and the Department of Transportation
We represent regional airports as bond counsel providing legal services in connection with financings. These representations have resulted in over $1 Billion in refinancing
We provide legal counsel to one of the largest rental car companies in the US.  
"A highly responsive team which provides excellent advice. They have delivered consistently for us."
Chambers and Partners, 2017
"I have always received fantastic service and have built up a strong relationship with them [Womble Bond Dickinson]. There is a strong team and they are very responsive to any requests, turning work around quickly when needed. I value them for the commercial advice, not just purely the legal points."
Chambers and Partners, 2017