Healthcare is a highly complex and regulated industry, and at Womble Bond Dickinson we have lawyers with in-depth local experience working with both the UK and US systems. We offer advice, strategy and representation to a broad range of public and private clients including major health and social care providers, financial institutions and other key stakeholders.
Across both jurisdictions, we advise all stakeholders on the full spectrum of corporate transactions from corporate M&A to distressed and insolvent care providers. Overlaying this corporate work, we have lawyers who advise in regulatory and compliance matters, employment and compensation issues and a variety of property and construction matters.
We understand the financial and regulatory pressures being placed on health and social care providers in the UK's ever-changing Healthcare sector, with the overriding requirement to deliver the best care possible. We provide high-quality advice to private health and social care providers, NHS Trusts, CCGs and other NHS organisations, such as NHS Digital.
In a rapidly evolving, complex and highly regulated US healthcare market, we provide up-to-date industry knowledge and guidance to healthcare providers, and their vendors, to help them realize their critical, business, and professional goals. We are a multidisciplinary and full-service team with a breadth of skills and in-depth regulatory, corporate transactional and litigation experience to meet the specific needs of each client.
Key contacts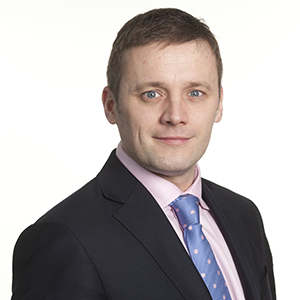 What we do
In the UK, as well as covering all aspects of corporate transactional work for private health and social care providers, our team also advises the full range of NHS bodies from national bodies such as NHS Digital to NHS Trusts, CCGs, GP practices and private sector suppliers across a range of areas including:
Judicial review, public law, governance, and regulatory issues
Complex privacy, data sharing, and information governance issues
HR & pension issues, including TUPE transfers, secondments & employment tribunal claims
PPP/PFI projects and LIFT schemes
IT, digital and commercial contracts
Procurement
Joint ventures, outsourcing, and insourcing
On all aspects relating to the provision of mental healthcare services
Advising on regulatory enforcement action – advising clients in respect of investigations by UK regulators, including the Health & Safety Executive and Care Quality Commission, representation at interviews under caution and prosecutions of NHS Trusts and Private Healthcare providers.
In the US, our team serves on the front lines with clients, advising and providing guidance on the ever-evolving regulatory and business issues that are unique to healthcare. We offer wide-ranging corporate, anti-trust, and litigation services in the following areas:
Appropriate structuring of transactions in consideration of regulatory and US reimbursement issues
Antitrust considerations, including representation in federal and state investigations
Financing transactions and negotiating tax concessions and other economic development incentives
Federal and state regulatory compliance 
Third-party and government audits and reimbursement matters
Health information privacy and data security compliance
Tax and tax exemption issues
Healthcare fraud litigation, including representation of clients involved in federal and state investigations, and US False Claims Act and qui tam litigation
Product liability and professional liability
Early stage planning relating to the clinical and financial integration of an organization.
Proactive healthcare auditing and consulting services are offered through Medical and Scientific Solutions, one of our ancillary business offerings. The Medical and Scientific Solutions team includes certified, experienced coders, auditors, nurses and physicians who have real-world experience applying and analyzing medical coding and documentation.
Examples of work
UK
Advising a NHS Trust on its joint venture with an American University Medical Centre concerning the licensing and the implementation of certain clinical systems within the Trust's Hospitals and the commercialisation of those systems within the UK health service
Representing a number of NHS Trusts in defending equal pay claims involving large numbers of multiple claims, achieving success for clients in the Employment Appeal Tribunal and the Court of Appeal
Advising a mental health NHS Trust on over 10 inquests, including representation, evidential issues, inquest training, and drafting submissions in relation to the engagement of Article 2 ECHR. Other advice we provide covers mental health and capacity legislation, including rights and management of detained patients, and applications to the Court of Protection and to the Administrative Court in the UK
Assisting a NHS Trust on the procurement and implementation of an electronic patient administration system, including on all associated regulatory issues
Advising NHS Property Services on planning matters on a number of their sites, including    dealing with declared surplus land from the NHS Estate
Supporting a UK NHS Trust and a private cancer centre on a joint venture. This included a joint venture contract and a lease of space to the private provider, together with an arrangement to share surplus income
Advising a leading provider of outsourced clinical healthcare on the contracting arrangements with a UK Ambulance Service regarding their NHS 111 contracts 
Advice to two national banks regarding numerous LIFT projects
Advising the board of a national chain of elderly and specialist care homes on the group's turnaround strategy and its negotiations with four different secured lenders totalling c£60m of debt
Assisting a provider of health care services to care homes and in-home residents in various disputes with other competing businesses, and advising on enforcement of restrictive covenants of outgoing employees
Advice to a number of care organisations on their existing leasehold arrangements and strategic relocations including taking new leases and surrendering existing ones to further charitable purposes
Acting in connection with a prosecution by the Health and Safety Executive of an NHS Trust (and associated Inquest) following an investigation into the death of a patient as a result of a wrong drug/wrong route error, compounded by drug storage and administration deficiencies
Acting for a UK care provider in connection with a number of serious fatal incidents, giving rise to investigations by the Care Quality Commission and local authority Safeguarding Teams. Providing representation at Inquests on a range of governance and health & safety-related issues
Acting in connection with a prosecution of a provider of private care services arising from investigations following patient fatalities, including the death of a dementia sufferer as a result of a fall from height (from an insecure window in a private room) and the suicide of a patient receiving in-patient treatment at a psychiatric facility
Advising a number of NHS Trusts on the set up of wholly owned subsidiaries to provide estates management services back to the parent Trust
Advising NHS Trusts in connection with the transfer of services and staff to subsidiary companies operating as independent commercial ventures. Considerations included the impact of TUPE, the maintenance or otherwise of Agenda for Change terms and conditions, and the implications of the introduction of greater flexibility in pay and employment terms
The successful representation of employers operating in the healthcare sector in defending Employment Tribunal claims involving complex discrimination issues, alleged protected disclosures, and Human Rights Act concerns. Where applicable this has also involved the settlement of claims, with Treasury approval where required, and the appropriate handling of confidentiality provisions.
US
Defending two large North Carolina Hospital systems against qui tam false claims act allegations
Representing large hospital systems in obtaining antitrust clearance in mergers and sales in North Carolina, Georgia, Indiana, Texas and throughout the United States
Advising academic medical facilities across the country on financial transactions and arrangements, compliance with government regulations, and reimbursement issues
Representing one of the first accountable care organizations approved by the Centers of Medicare and Medicaid Services under its Medicare shared savings program
Representing public and private companies and physician groups in the development of lithotripsy ventures in 36 states and five countries
Representing companies in the development of BPH laser and holmium laser service ventures in over 25 states
Managed several HIPAA breaches for covered entities and business associates, including data breaches involving thousands of patients across multiple states and breaches involving law enforcement
Representation of IT vendors in negotiations with the federal government regarding information blocking, the federal Anti-Kickback Statute, and meaningful use certification
Assisted a large academic medical facility with multiple hospitals with development and execution of an EHR subsidy plan to offer EHR subsidies to more than 1,000 physicians.
"As a turnaround director/ interim executive in health and social care I have used the Healthcare Team at Womble Bond Dickinson on more than one occasion to advise on a variety of corporate transactions and regulatory matters.
With their help, we successfully delivered a complex restructure of a large care group over a 15-month period. This required intensive stakeholder management with the funders and importantly, preserved 1,800 jobs and secured the safe provision of care to 1,100 elderly and vulnerable residents. 
The healthcare team and rest of the firm, provides timely, reliable, accurate and pragmatic advice and has a 'can do' attitude and I look forward to working with them again in the future."
Simon J Harrison, Managing Director, Ideas Afresh Ltd
"We consider one of their greatest strengths to be the broad resources that they bring to the table. It creates a one-stop shop for the legal services of a business organization."
US client comment