Womble Bond Dickinson provides a comprehensive approach to representing companies in the multi-family sector.  We guide clients through all phases of a successful multi-family community - from acquisition, financing and development through day-to-day operations and risk management, and finally to disposition.
Our experienced multi-family real estate lawyers counsel clients in managing developments, acquisitions, dispositions, and financings of large-scale, mixed-used and stand-alone multi-family apartment and residential communities throughout the US.
In addition to our work relating to the acquisition, development and financing of multi-family projects,
we have experience in Fair Housing, Americans with Disabilities Act (ADA), mold and toxic tort, tax credits, employment matters, and in handling sophisticated multi-asset government-sponsored enterprise (GSE) credit facility transactions. Should the need arise, we also assist our clients in litigating any disputes.
We represent a broad array of multi-family clients, ranging from local and regional developers operating in their home markets to national developers and institutional investors that are developing and acquiring communities across the country. We also represent foreign investors in acquiring United States assets.
Clients also turn to us for assistance with public/private multi-family projects such as affordable housing developments.
Key Contacts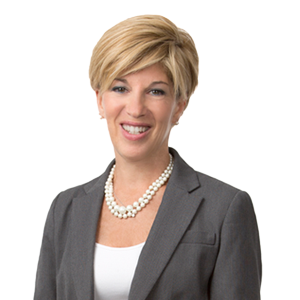 What we do
Acquisition 
Purchase and sale documents
Due diligence
Organizational documents
Affordable housing
Ground leases
Finance
Government-sponsored enterprise (GSE) and US Department of Housing and Urban Development (HUD) financing
Construction, permanent, and mezzanine financing
Institutional and accredited investor equity
Credit facilities
Tax credits
Recapitalization
Pre-Development and development
Construction documents
Reciprocal easement agreements (REA)
Development documents
Operations and management
Property management
Leasing
Telecommunications services
Employment 
Regulatory compliance and risk management
Privacy 
Data protection
Fair housing
Americans with Disabilities Act (ADA)
Indoor and other environmental issues
Sale / disposition
Like-kind exchanges
Sale or recapitalization
Examples of work
Advised a regional developer in the recapitalization and refinance of a 950+ unit apartment community located in Maryland including redemption of existing institutional equity partner, defeasance of a mortgage loan and closing of a new mortgage loan
Represented national developer in a financing transaction involving a construction loan and institutional equity from a California based pension fund for the development and construction of a 328-unit apartment community in Tennessee
Represented a national multi-family developer in the acquisition and financing of an assemblage of three adjacent parcels in South Carolina
Represented national developer in a land acquisition, life insurance company construction loan and institutional equity financing for a redevelopment of land in Washington, DC with a new mixed-use apartment community including 500+ rental units, structured parking, and ground-floor retail
Represented regional multi-family developers in a private/public partnership for the redevelopment of five distinct development "blocks" in the City of Rockville, Maryland with a mixed-use project comprised of public and private mixed-use improvements
Advised a joint venture formed by a multi-family asset manager and a private equity investor in the restructuring of senior mortgage, senior mezzanine and junior mezzanine loans in the aggregate principal amount of approximately $330 million previously advanced by a foreign financial institution and secured by 7 multi-family apartment assets located in the Washington, DC metropolitan area