We have a large dedicated commercial team that represents clients on high-profile, business-critical transactions and regulatory matters.
We advise, negotiate and prepare a full range of commercial contracts on your behalf. We also advise on regulatory matters, helping you remove obstacles to growth and success. Many of our lawyers have worked in-house and will bring that experience to these legal arenas. 
Clients of our commercial team range from start-ups to some of the world's largest companies. We also represent public sector organizations directly and private sector companies in their arrangements to provide products and services to public sector organizations.  
Key contacts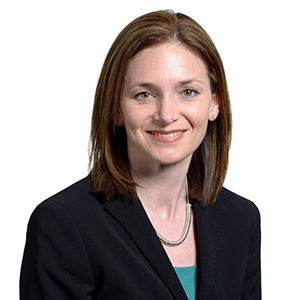 What we do
We draft and negotiate commercial agreements, and we provide practical legal and market-oriented advice, covering:
Outsourcing, logistics and supply chain management
Procurement and supply of goods and services
Procurement and contracting for the public sector
Facilities and asset management
Agency and distribution
Managed and shared services
Manufacturing
Partnering, collaborations and strategic alliances
Research and development
Competition and antitrust
Projects and public-private partnerships
Franchising and concessions
Commercial trading
Online sales of products and services
Anti-bribery and corruption legislation
Procurement and supply of IT products and services
Distribution of hardware, software and services, including reseller arrangements
Escrow arrangements
Fund formation and management.
Examples of work
Advising Post Office Ltd on the Network Transformation Programme, a £1.94bn project to modernize and invest in the Post Office network, including moving 8,000 of the 11,500 branches in the network on to new operating model contracts. Lawyers in our team have a significant role in supporting the in-house team in developing the implementation methodology, as well as generating and managing the development of all documents used in the Programme, including the new model contracts
Our team was engaged to provide a replacement for the in-house legal team following the sale of Innovia by UCB. We advised in relation to the establishment of a new business to complement the two core businesses which manufacture speciality films (Innovia Films) and supply the Guardian substrate used for polymer banknotes (Innovia Security), and a full suite of contracts to govern the manufacture, distribution and sale of the new devices to be marketed
Since June 2014 (when Lloyds divested a significant share of its ownership in TSB) we have been the predominant external supplier of commercial legal services to TSB. During this time we have provided three secondees to the bank as well as advised on a large number and variety of commercial arrangements.
Represented manufacturer and marketer of branded basic apparel products in development, license and sales agreements with international distributors in the UAE, Russia, Nigeria, France, Germany, and Mexico, among others, with national retailers and with online marketplaces.
Represented manufacturer of outdoor power tools in procuring custom manufacturing equipment from multiple suppliers for installation and operation of new manufacturing lines in the US and Northern Europe.
Represented a multinational specialty chemical company in structuring and negotiating a $75 million contract-manufacturing and license agreement to provide additional manufacturing capacity and improved supply chain capabilities to the client's existing manufacturing facilities.
Advised a large German technology manufacturer in the development and licensing of key information security technologies underlying mobile payment systems for telecoms and major mobile device manufacturers.
Represented global energy services company in its voluntary disclosure to the Office of Foreign Assets Control of possible violations of the Iran sanctions, and prepared comprehensive internal compliance program as part of follow-on corrective action.
Advised US importer of automotive accessories concerning penalty action by US Customs and Border Patrol relating to alleged failure to pay antidumping duties, and related scope proceeding by the US Department of Commerce to determine applicability of the antidumping duties.
Undertaking a major review of the agency, distribution and sales contracts for a manufacturer of industrial infrastructure, and recommending extensive changes to its global routes to market process
Advising a multi-national film manufacturer on implementing new agency contracts with 40–50 agents across the world, co-ordinating local law input where required.
"….considerable expertise in commercial transactions on a nationwide basis. Regularly acts across a range of industries including chemicals, financial services and manufacturing. Noted for further strength in advising significant transport and retail sector clients on commercial matters."
Chambers and Partners 2018
"They have an excellent mix of individuals who provide excellent support."
Chambers and Partners, 2018