If a medical or scientific issue is at the core of your defense strategy, we are the solution.
Womble Bond Dickinson's Medical and Scientific Solutions team has helped corporate clients and their outside counsel succeed in the defense of individual product liability claims, multi-district litigation, and mass torts for more than 25 years. 
The team includes 60+ lawyers, MDs, PhDs, MSN and BSN-level nurses, a DVM, a medical librarian, and other research and technical specialists. We unravel complex medical and scientific issues, allowing trial counsel to focus on winning – whether that be at trial or positioning the case for resolution. Our team has experience supporting our own attorneys as well as collaboratively working within virtual law firm networks. 
Our services and work product are customized to meet the needs of each client. We understand the importance of cost control and efficiency.  Our pricing models include flat-fee service bundles and á la carte services available on an as-needed basis and with an upfront price tag so there are no surprises. 
We have successfully supported litigation throughout the US and internationally for clients in a wide variety of industries, including pharmaceuticals, insurance, healthcare, manufacturing, transportation, and consumer products.
Our specific services include:
Medical and Scientific Analyses
We analyze the available evidence to identify and document, in the form of easy-to-digest work product, the medical and scientific issues key to the defense of the case.  Some of our work product includes:
Medical Chronology Reports 
Medical Case Summaries 
Scientific Review and White Papers 
Scientific Literature Repository, Exhibit Organization, and Digest Summaries 
Real-Time 24/7 Support 
Research and Library Services
Relying on our team's collective experience, we determine what research and literature will be most critical to defense themes and draft tailored memos, key fact summaries, and literature quotes that can be easily incorporated into trial strategies. Our services are customizable and include literature retrieval, interlibrary loan requests, and searches of databases such as Medline, Dialog, and other relevant Internet sites.
Expert Witness Services
We offer scalable support for every phase of expert witness development. Because our team has 25+ years of experience identifying, vetting, and preparing expert witnesses for testimony, we have relationships with many highly regarded medical and scientific experts across the country.  We routinely assist trial counsel in drafting direct and cross-examination outlines and preparing exhibits. We also draft and respond to Daubert or Frye motions seeking the admission or exclusion of expert testimony.
Science Day Preparation and Presentation
Our attorneys work with our scientific and medical professionals to prepare understandable, graphically appealing, and concise presentations for use educating the court. Our team can also provide comprehensive memoranda on medical and scientific case themes.
Sophisticated and Persuasive Trial Graphics
We have an in-house medical illustrator on our Graphics Solutions team capable of creating powerful and anatomically correct depictions of human anatomy. Our medical and scientific professionals work with our Graphics Solutions team and trial counsel to develop the best and most state-of-the-art presentations of complex information for judges and juries. We have the capability to create video animations and detailed images specific to the particular case and product that appeal to the sensibilities and attention span of today's juror. 
Logistics Litigation Support System
Logistics is a secure and user-friendly cloud-based environment for work product generation and sharing with other firms and clients. The system is customizable to meet client-specific needs with respect to efficiency, communication, and best practices for litigation support. Not only does this tool improve workflow, it gives teams convenient real-time access to records, physical evidence retrieval status reports, work product, and research memos.
Nurse Case Management and Life Care Planning
We have an in-house nurse case manager and a certified Life Care Planner to assist in claims defense and provide expert witness testimony. Both of these individuals are also experienced registered nurses and may present expert opinions pertaining to medical relatedness and the legitimacy of claimed damages.
Case Studies
Building products manufacturer
Background:

Our client faced a products liability lawsuit alleging that defects in its construction materials led to personal injuries from mold exposure. The lawsuit raised a complex set of medical issues that, to successfully defend against, required synthesis of extremely dense medical science. 

Solution:

Our team analyzed medical records and investigated the alleged causal relationship between the construction materials and the claimed injuries. This work included a comprehensive and critical analysis of peer-reviewed medical literature, as well as identifying leading experts to assess the medical and scientific evidence.  Our team determined that there was no medical or scientific basis to support the alleged relationship between our client's building materials and the alleged injuries. Relying on our team's analysis and the opinions of our experts, our client convinced the plaintiff to substantially reduce its demand, leading to a favorable settlement for the client.    


"Medical and Scientific Solutions met all deadlines and provided a cost-effective analysis of a complex set of medical issues. They were instrumental in our ability to tailor a persuasive medical defense to the satisfaction of our client."  - Fred Rom, Partner, Product Liability
A large, full-service tertiary care center
Background:

Our client was facing potentially large scale litigation due to allegations of contamination of surgical instruments resulting in multi-system injuries. The client needed to know if the medical claims were valid, supported by scientific literature, and considered significant by medical and mechanical experts.

Solution:

Our team developed a tiered evaluation strategy that included retrieval of key medical records and physical evidence; preparation of medical chronologies; development of comprehensive medical analyses on the potentially highest risk cases; and identification of and consultation with medical and mechanical expert witnesses. Our work allowed counsel to make early risk assessments of cases and claims, and determine settlement protocols according to claimed injury. This, in turn, allowed our client to effectively manage the litigation budget and negotiate a favorable allocation of the settlement funds.  

"We know the science as well as we know the law. That's why clients love us. They know we hit the ground running and deliver bullet-proof results, whether it's analysis of complicated science, vetting expert witnesses, or consulting with defense counsel and trial teams." - Tricia Mason, Director, Medical & Scientific Solutions
Manufacturer of FDA-regulated consumer products
Background:

Our client was facing an approaching deadline for filing several marketing applications with the FDA or they would be forced to halt sales of several market-leading brands. These applications required incorporation of extensive product-specific data, as well as a thorough understanding of the relevant peer-reviewed literature.

Solution:

Our team researched and identified the relevant peer-reviewed literature across multiple scientific disciplines. We met or exceeded all of the client's milestones, ensuring that our client's internal, subject-matter experts were aware of and prepared to leverage all relevant peer-reviewed publications. Our client successfully submitted all applications well in advance of the agency deadline, and the applications were accepted by the agency for scientific review.
 
"With research projects like this, the value of an experienced team can't be overstated. You need people who know the law and the science and can deliver results quickly. Because we've been doing this work for decades, that's exactly what our clients get." - Mark Vaders, Associate, FDA Regulatory
Consumer goods manufacturer
Background:

With a multibillion-dollar plaintiff's verdict hanging over its head, our client faced a retrial in a wrongful death products liability case involving a cancer diagnosis. The client's trial counsel knew much of the retrial would hang on expert testimony that connected with the jury. 

Solution:

Our team analyzed the available medical evidence and scientific literature to develop a differential diagnosis based on the decedent's background and medical history.  Based on this analysis, our expert witness team evaluated experts' credentials and expertise to select the one best suited for the case. Our team worked with the expert to develop testimony and create demonstratives that simplified and vividly explained the concepts of differential diagnoses and cancer causation to the jury.  With our expert's medical testimony as the central theme at trial, our client obtained a complete defense verdict.
 
"To successfully defend cases in complex litigation, finding the right expert witness is very important. While every case has its own unique medical and scientific issues, our team delivers witnesses that are both experts in their field and commanding on the witness stand." - Morgan Persinger, Partner, Mass Torts
Background: 
On the eve of trial, Plaintiff produced new medical records from the decedent's last hospitalization. Our client's trial counsel needed a trial-ready gastroenterology expert to review the data that same day to discuss cause of death.
Solution:
Medical and Scientific Solutions identified multiple gastroenterology experts with the requisite expertise, and arranged for a review and discussion.  The first expert meeting with trial counsel occurred within hours of the request.  Trial counsel conferred with multiple experts and the expert selected was deposed 10 days later. The MSS team assisted in preparing the expert who testified at trial a week after deposition.
"I have worked with the MSS Team for over 20 years. They are experts in experts, and come through every time." - Ursula Henninger, Partner, King & Spalding
Key contacts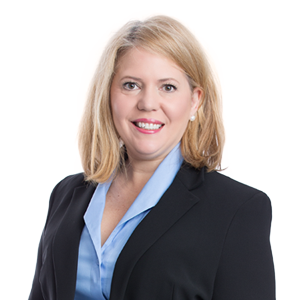 Subscribe to Law Meets Science

Womble Bond Dickinson's Law Meet Science blog is where insights on science, medicine, and the law intersect. These weekly updates provided by our Medical and Scientific Solutions team, are written by a group of lawyers, MDs, PhDs, nurses, and other research and technical specialists. 
Subscribe now to receive notifications when new articles are posted each week.