Womble Bond Dickinson's Private Equity Practice is relational, not transactional.  Private equity deals are about achieving business goals. Whether helping to guide a client through a majority recapitalization, a minority investment, a strategic acquisition, roll up or exit, our attorneys bring a business-centric outlook to the engagement.  We work proactively and collaboratively every day alongside founders, owners, management, boards, funds and investors. 
We work with clients throughout the entire life cycle of a transaction to negotiate the best terms, navigate financing options, leverage subject matter specialists and manage the process of closing, focusing on providing exceptional client service and speed to market. We also represent investment funds and "funds of funds" in the formation and deployment of capital as well as founders, management teams and companies receiving financing from private equity investors. 
Collaborative and Commercial Approach
Our private equity attorneys leverage other talent across the firm depending on the specific details of the transaction at hand to offer a comprehensive and well-informed approach. We work collaboratively with specialists from our tax, benefits, corporate governance, finance, employment, executive compensation, environmental, intellectual property, litigation, real estate and regulatory practices to offer seamless solutions for clients. We work with the firm's sector leaders to identify and build the optimal team of attorneys by selecting those that have deep experience in the industry in which the target company operates.
PE Experience That Translates into Results
Our team has decades of experience advising clients in the private equity industry. As a result, we have developed an in-depth understanding of private equity industry, helping us to spot trends and shifting market conditions, identify transactional and business opportunities and troubleshoot potential problems before they become damaging to a fund or its portfolio companies. Examples of our leading, long-time clients in this space include Blue Point Capital, Frontier Growth, and Seaport Capital. 
Private equity clients turn to Womble Bond Dickinson for our: 
Middle Market Focus
Our team is especially well-positioned to advise private equity firms that operate in the middle market. We have extensive experience advising on transactions with deal values ranging from $100 million to more than $1 billion and offer incredible value with partner-level attention on all deals.
Financial Sponsor Experience
Our private equity team focuses on a broad spectrum of financial sponsor transactions from leveraged buyouts, growth equity, mezzanine investments, to independent sponsor and family offices, as well as the portfolio companies of such sponsors.
Geographic Reach
From our regional footprints in the US and UK, Womble Bond Dickinson serves national and international private equity clients on domestic deals as well as those taking place across multiple jurisdictions. In addition to our lawyers in the US and the UK, our membership in Lex Mundi, the leading network of independent law firms, gives us access to law firms in 125 countries and enhances our capability to provide services to our international clients.  Beyond those resources, many of our partners have extensive relationships with international attorneys and firms developed over decades of international collaboration.
Outstanding Client Service Value
Client service is a hallmark of Womble Bond Dickinson. We are one of only 19 firms (out of 650 reviewed) to be recommended for more than five consecutive years on BTI Consulting's Most Recommended Law Firms report. Lawyers on our private equity team have been recognized individually as BTI Client Service All-Stars.
Sector-Based Approach
We work with a wide range of regional, national and international clients. As a result, our attorneys have developed deep industry-specific knowledge spanning a variety of sectors, including:
aerospace and defense
construction
energy and natural resources
financial services
healthcare
infrastructure
manufacturing
retail and consumer
technology
Key Contacts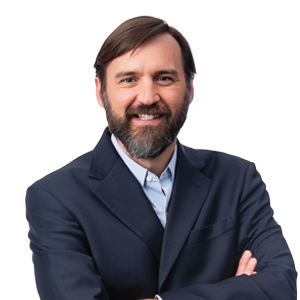 "They're very responsive, they have wonderful understanding of our needs and relationship, and they're really good at giving practical, business-oriented advice."
Client Quote, Chambers USA, 2020
"Fields an experienced group of corporate and securities experts with notable abilities in transactional and restructuring work."
Chambers USA, 2020