Our clients in the logistics business develop, coordinate and manage complex systems to ensure the on-time movement of people and cargo from points of origin to final destinations. We provide practical legal guidance to help these businesses deliver on their promises, while succeeding and growing as enterprises in a dynamic industry.
We have decades of experience providing multidisciplinary logistics services to trucking and transport businesses. Our lawyers help clients deal with the complexities of day-to-day operations for motor carriers, freight companies, logistics service providers and other industry enterprises.
From the sourcing of transport assets, to equipment financing, to effective corporate structuring, to supporting work force management, to resolution of disputes, to information technology and data security, our team creatively and efficiently solves problems in order to support our clients with their business and legal issues. We are trusted advisors to logistics companies and an integral part of their supply chain as they move people and freight around the world.
Whatever your logistics business or legal objective, we work hard to make it easy for you, providing an outstanding client experience, grounded in innovative, commercially-focused solutions.
Key contacts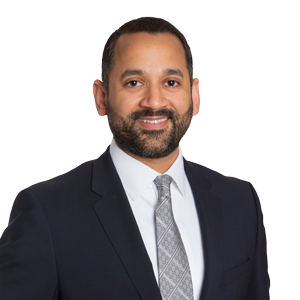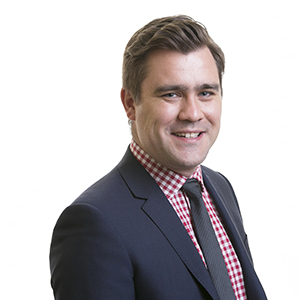 What we do
We help our Logistics clients manage:
Finance
Equipment sourcing
Equipment financing
Corporate
Business structuring and organization
Contract creation and negotiation
Intermodal transportation agreements
Document and policy preparation
Licensing
Federal, State and Local and international tax
State and Federal regulatory compliance
Warehousing, brokerage and other agreements
Information Technology
Workforce management
Owner-Operator agreements
Independent Contractor agreements
Employee benefits and executive compensation
Disputes
Accident prevention and response
Labor and Employment
International arbitration
Cargo and freight claims
Department of Transportation defense
Environmental
Government agency audits
Insurance coverage and claims
Wrongful death
Examples of work
Representation of leading national LTL motor carrier in general corporate, securities, financing, and executive compensation matters.
Representation of specialized heavy haul trucking company in cargo claims
Representation of a large North Carolina-based transit system in personal injury and liability litigation
Development of corporate documents, including buy/sell agreements, consulting and sub-contracting agreements, for a multi-state private Dedicated Contract Carriage (DCC) and fleet management company
Handling of labor arbitration cases and other employment matters, such as EEOC charges, employment discrimination lawsuits and general advice on labor and employment matters, for a global transit and mobility operator
Preparation of defense for a leading global delivery company on state class-action tax and employment matters that were eventually consolidated into Multidistrict Litigation (MDL)
Representation of one of the largest domestic rental car companies mergers and acquisitions, real estate, state and local taxation, government regulation, labor and employment, and litigation matters dealing with car sharing, ride-matching, used car sales, and various SAAS services associated with automobile claims and repairs
Representation of administrative agent in the renewal of a $185 million syndicated credit facility to a truck and trailer leasing company.