Getting food and beverage law right isn't just a case of responding to the problems as they happen, but avoiding them altogether. That's why our lawyers work with clients in your industry to not only resolve disputes but also to manage regulatory hurdles, protect intellectual property and empower growing businesses. We're known for taking a proactive approach to working in this sector in the UK, US and across the globe. 
By combining our manufacturing and retail sector knowledge, our team is able to advise companies that make, distribute, sell and prepare food, beverages and nutrients on all of their legal needs. We counsel our clients in every aspect of the industry, including marketing, labelling, supply chain, food safety (including product recalls), product launches, commercial contracts, regulatory enforcements and corporate transactions. In the UK our lawyers also manage prosecutions and civil claims, and in the US our lawyers represent clients in state and federal courts. 
Our clients range from international food and beverage manufacturers to national food retailers, restaurant chains, and dietary supplement companies. We have had the pleasure of working with some of the most well-known brands in the UK and US, including Fentimans, Diageo, Costa Coffee, Carlsberg, Applebee's, Church's Chicken, Lowe's Food Stores, Inc., and Graphic Packaging International, Inc. 
Being so deeply embedded in this industry enables us to understand the wider environment and challenges faced by our food and beverage clients and ensures our advice is grounded in the realities of your business, covering the end-to-end supply chain. 
Key Contacts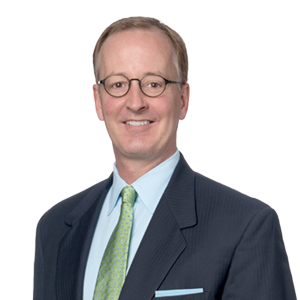 What we do
Business planning 
Corporate financing 
Mergers and acquisitions and securities work 
Franchise, distribution and licensing arrangements 
Packaging, food labeling, and traceability 
Advertising, social media, endorsements and marketing compliance 
Corporate formation, including legal entity selection and management agreements 
Real estate solutions, including commercial leasing 
Bankruptcy 
Equipment purchase and leasing 
Labor and employment
Examples of work
McCain: Advising McCain on a suite of template commercial agreements and subsequently training the client's team on their use. 
An alcoholic drinks manufacturer: Advising on the potential product recall due to branded defective glassware supplied to the on-trade.
SodaStream: Acted on a range of commercial, corporate, health and safety, employment, insolvency and IP matters. 
Carlsberg: Advising on the brand name, logo, branding and imagery, as well as advertising copy including a comparative advertising TV campaign for the launch of a new alcoholic drink. 
Fentimans on its third-party bottling contracts and on the terms of its worldwide distribution and manufacturing arrangements.
Orchid Drinks: Acting on its £67 million sale to Britvic plc.
Carolina Turkeys (now Butterball LLC): Represented client in its acquisition of the Butterball brand and business, which created the largest turkey producer in the United States. Also currently serve as outside general counsel for the company and manage its global trademark portfolio, including assisting with trademark strategy.
Tyson Foods, Inc.: Serving as Outside Trademark Counsel to Tyson Foods, Inc. We handle trademark disputes, complex trademark prosecution, and transactional matters.
Apple Gold: Lead acquisition and lender's counsel for Apple Gold in its acquisition of Applebee's restaurants.
Five Guys Holdings, Inc.: Represented Five Guys Holdings, Inc. in several private equity rounds, many acquisitions and other transactions.
Krispy Kreme Doughnuts, Inc.: Represented Krispy Kreme Doughnuts, Inc. in its $1.35 billion sale to JAB Holding.
Oversaw global rebranding project for international food company.
Worked to obtain multi-million dollar judgment for trademark owner in infringement litigation involving bakery products.