The retail fashion industry is transforming at light speed and only those that adapt and innovate will survive. That means protecting and building on established brand value and executing business strategies that can react quickly to shifts in consumer, manufacturing, and real estate trends. That's why so many global brands turn to Womble Bond Dickinson, we know where your industry is today and where it will be tomorrow. 
Our lawyers have earned the respect of national and international fashion retailers by advising them across a range of legal matters. This includes those particularly significant to your industry such as IP portfolio management, defending trademarks, real estate agreements, labeling, and advertising and other marketing programs including sweepstakes and promotions. Our lawyers also provide antitrust guidance around pricing and marketing and advertising. As the industry moves from brick and mortar to the internet, we've worked closely with clients to help establish their brands online. 
Your industry demands legal counsel that doesn't rest on yesterday's accomplishments. In addition to staying connected with our clients, our lawyers also embed themselves in the Fashion Retail industry through participation in trade associations.
From manufacturing, brand protection, advertising, marketing, product regulatory, supply chain issues and research and development through to property, corporate, commercial and employment advice our team will advise you across the full spectrum of your business' needs.
Key Contacts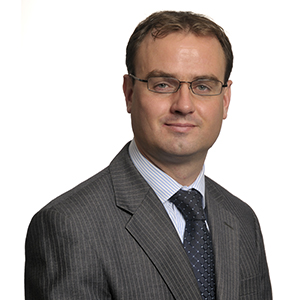 What we do
Labor/employment law
Intellectual property and trademarks
Supplier and commercial contracts
Corporate
Data Protection
Technology
Real estate
Finance
Data and e-commerce
Health and safety
Advertising and marketing
Examples of work
Decathlon: Advised on their entry into the UK, including the roll out of their stores into ASDA supermarkets. We have advised on contentious intellectual property matters, trade mark and copyright infringement disputes, both pursuing and defending. The team has also advised on issues such as protection and registrability in relation to Decathlon SA's developing brands (it has over 20 sub-brands which it operates). 
Mint Velvet: We have provided regular strategic support on the company's direct marketing activity in both the UK and the US. Strategic advice was provided around the use of postal marketing in both jurisdictions and the associated data protection issues; third party cooperative marketing databases and electronic marketing strategies. In 2017 we provided advice to ensure direct marketing will be compliant with GDPR post May 2018. 
New Look: Advice in relation to its agreement with a supplier on the provision of store cards and credit services to customers. We also advise on the operational store portfolio requirements and advised on the pre-let and acquisition of the new flagship store on Oxford Street, London. 
TJX UK: On its initial HomeSense store roll out and the continued management of the TK Maxx store portfolio. 
Represented a developer, manufacturer and marketer of cycling and other exercise apparel in an acquisition by a global fitness equipment company
Lead acquisition counsel for major international apparel brand Adidas International in its acquisitions of Textronics, Bones in Motion, VivoMetrics and Five Ten 
Worked with major apparel company to manage collegiate licensing program. 
Lead counsel for publicly traded apparel manufacturer in multiple acquisition transactions over 10-year period to achieve diversification and growth in branded apparel segment. 
Lead anti-counterfeiting and brand enforcement efforts for major apparel companies, including enforcement of copyright and trademark rights against counterfeit manufacturers and distributors of popular high-profile brands. In one of these actions, a federal court in California granted summary judgment of liability in favor of our client and entered a permanent injunction and a multimillion-dollar verdict against the counterfeiter. 
Representing manufacturer and marketer of branded basic apparel products in development, license and sales agreements with international distributors in the UAE, Russia, Nigeria, France, Germany, and Mexico, among others, with national retailers and with online marketplaces.