One of the few constants in the global oil and gas industry is change. Geopolitical volatility, fluctuations in global demand, diversification into clean energy, regulatory developments and technological advancements affect every business operating in the sector.
We provide guidance to our clients as they adapt to the changing landscape by advising on the full range of strategic projects and day-to-day activities. That means being flexible and skilled enough to work in multiple jurisdictions worldwide, and thinking innovatively to anticipate client needs.
From advising on a multi-billion-dollar deal acquiring a package of UK North Sea assets to resolving a dispute over the proper valuation of produced hydrocarbons for the payment of royalties in North Dakota, we are regularly called upon to provide counsel to our upstream and midstream clients on a diverse range of large-scale projects, A&D, corporate M&A, supply chain issues, operational matters and commercial disputes across the globe.
Our team is made up of experienced oil and gas industry advisors covering a broad range of legal disciplines. We are passionate about the quality of advice we provide, and many of our staff honed their skills in legal and commercial roles while working for a range of players in the oil and gas industry. We understand the challenges our clients face because we've been in their shoes.  We know changes aren't permanent; change is.
Our work encompasses onshore and offshore conventional E&P, unconventional E&P, LNG, gas storage and carbon capture and storage. Areas of expertise include petroleum licensing, joint ventures, development projects, unitizations, asset reorganizations, finance, share and asset acquisitions and divestitures (including farmins and farmouts).
What we do
Upstream and midstream oil and gas asset-level A&D and company-level M&A
Oilfield services
Pipelines and infrastructure projects
Farmouts
Petroleum licensing
Unitization
LNG and Floating LNG
Sales and marketing
Asset reorganization
Carbon capture and storage (CCS)
Unconventional oil and gas
Intra-JV and inter-field disputes
License/Production Sharing Contract/concession disputes
Exploration and appraisal disputes
Operator/non-operator disputes
Working interest owner disputes
Supply chain disputes
Transportation and processing disputes
Royalty disputes and audits
LNG, oil storage and refinery production disputes
Trading disputes, including take-or-pay supply agreements
Energy-related insurance coverage disputes.
Examples of work
Advised Chrysaor, the UK oil and gas independent, on a multi-billion dollar deal to acquire a package of UK North Sea assets from Shell
Assisted Serica on its £300 million acquisition of BP's interests in the Bruce, Keith and Rhum fields 
Advised Excelerate Energy LP on the divestment of Seal Sands Gas Transportation Limited (SSGTL) to Singapore based Trafigura Group Pte. Ltd for an undisclosed sum
Assisted Cuadrilla on a large range of oil and gas and associated issues relating to its onshore shale gas operations 
Advised Petrofac on a group reorganization project and on various offshore contractual and regulatory issues
Advised Sumitomo Corporation on reorganisation of its UK oil and gas portfolio and auction sale of Summit Petroleum Limited and its subsidiary companies to Ithaca Energy for $170m
Worked with Third Energy on a wide spectrum of commercial and contractual matters relating to the onshore and offshore oil and gas industries 
Advised Total E&P UK on a spectrum of matters including the West of Shetland infrastructure, the Shetland Island Regional Gas Export System and regulatory issues arising from the sale of St Fergus
Advised Vitol E&P on its acquisition of a 65% shareholding in Rialto Energy (Cote d'Ivoire) Limited (now Vioco Petroleum Limited), the provision of a $50m loan facility and related shareholders agreement, including advising on a new production sharing contract with the Ivory Coast government.
Key contacts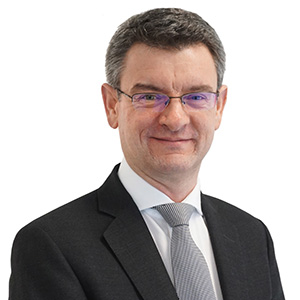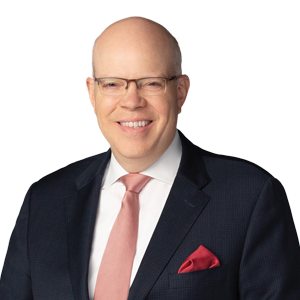 "[The team's] oil and gas expertise is extensive. They know the pressures and what in-house teams need, and will come back saying: 'here are the two positions, but this is the practical way out of it'. We find that commercial acumen a real bonus."
Graham Martin, General Counsel and Company Secretary, Tullow Oil
"The team [at Womble Bond Dickinson] is extremely personable and very clued up on what's important from a commercial perspective... When we are short of internal resources and need people who really know their way around oil and gas agreements, and who can plug into a project and deal with the nitty-gritty, [they] are a really good resource for us."
Sandy Magerfleisch, Senior Counsel, Marathon Oil
"Established oil and gas practice acting for an enviable roster of major companies. Equipped to advise on the full range of upstream and service issues in the UK and abroad. Recent work includes advising clients on decommissioning and restructuring issues relating to North Sea oil and gas fields." – currently on Chambers here.
Chambers and Partners, 2019