Our multi-disciplinary technology team advises clients in the ever-changing world of digital infrastructure and cloud solutions at home and abroad, and we architect pragmatic and innovative legal solutions that meet the needs of our clients.  
Innovative network and cloud technologies are accelerating the rate at which the industry is evolving. We partner with our clients to not only ride this wave, but also manage the complex regulatory and business risks associated with these changes, and we regularly counsel on the adoption of new platforms, response to data breaches and navigation of cross-border compliance issues.
Data protection and compliance issues are central to our technology team's work, including the risk of theft and data loss; security threats/breaches and unauthorized access events; service availability guarantees; liability assurances and indemnification from third-party providers; and data ownership and termination issues arising from service-provider contracts.
Key contacts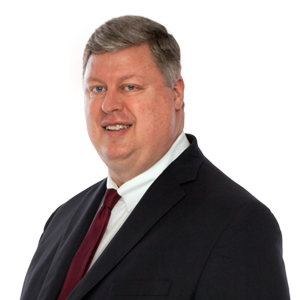 What we do
Data privacy and cybersecurity
Data breach response
Drafting, negotiating and implementing contracts that protect company and customer data
Third-party vendor agreements
Internet of Things guidance
Fintech
HIPAA/healthcare privacy
Legal guidance surrounding  blockchain and Bitcoin
Cybersecurity insurance guidance
Examples of work
Led response to data breach for payments company involving tens of millions of credit card data sets 
Assisted a financial adviser network in its adoption of a novel technology platform to provide wealth management functions and information online to its adviser network
Advised a large global communications company in negotiating email services agreements, drafting agreements for a cloud storage solution agreements, and rolling out a consumer cloud offering 
Represented Peak 10, a provider of hybrid IT infrastructure, cloud solutions and managed services, in connection with its sale to Welsh Carson for approximately $410 million
Represented a Lloyd's syndicate insurer in negotiating contracts for a cloud-based underwriting platform offered by the insurer on a 'white label' basis to international brokers
Advised a FTSE 250 international company on its global cloud HR and payroll solutions; coordinated a review of data protection policies across multiple jurisdictions; and negotiated data processing arrangements to ensure compliance with myriad data protection and privacy laws
Advised an international retailer on the use of Microsoft cloud services including data protection cross-border compliance issues
Advised  an international retailer on the unification of its infrastructure agreements and processes to streamline its European digital operations
Advised Historic England on a range of IT procurements to replace the previous arrangements, which were  outmoded and inflexible
"They're very good lawyers in terms of technical expertise, and they're very commercial and easy to deal with." 
Data Protection & Information Law Department, Chambers and Partners 2019
"They offer a really wide service – they're really reliable and support us in the right way."
Data Protection & Information Law Department, Chambers and Partners 2019