We represent consumers and providers of IT solutions in locales around the world, and our transatlantic team has been at the forefront in advising companies in the EU, US and UK on GDPR compliance.
We have significant experience on fintech and artificial intelligence regulatory matters, and in the US routinely navigate through the alphabet jurisdictions of the CFPB, OCC, FTC, FINRA, SEC and regulators.
Our tech-focused attorneys guide clients through myriad data security regulatory compliance issues, structure contractor/vendor security agreements, negotiate licensing partnerships and lead data breach response teams. We write and assist in licensing patents in a variety of pioneering technologies, including artificial intelligence, cloud computing, communication and networking systems, Internet technologies, computer architecture and data storage systems fields.
Key contacts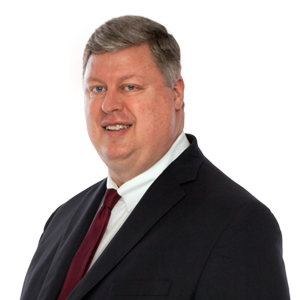 Examples of work
Obtained a $26.3 million compensatory damages jury verdict (trebled to over $79 million)  arising from fraud, breach of a licensing agreement and unfair trade practices against a UK software company [SAS Institute Inc. v. World Programming Ltd. (U.S.D.C., E.D.N.C.)]
Successfully defended a medical equipment manufacturer in a patent infringement action involving multiple patents relating to digitized medical images 
Represented Dematic, a leading global supplier of integrated automated technology, software and services in its acquisition of Reddwerks Corporation, a warehouse execution software provider
Litigated copyright infringement matter related to business administration/supply chain software developed by major apparel manufacturer 
Routinely defend and bring claims against software companies in software licensing  and software development and integration disputes
Represented a major software company in consumer class actions alleging monopolization of the market
Represented numerous companies in multiple trade secrets misappropriation cases involving proprietary software
Counsel numerous Fortune 500 companies regarding European and Canadian data compliance for software services offerings
Advised Atom Bank in the UK, a challenger bank deploying the first "all digital" business model of any UK bank, from inception to launch covering funding, commercial and regulatory matters
Acted for numerous well-known businesses on complex outsourcings of IT functions and support services
We have extensive experience advising on the procurement of cloud-based solutions, from relatively small-scale SaaS products through to global outsourced investment platforms
Advised global financial institutions on GDPR compliance
We have acted for central government and other public bodies or publicly owned institutions on numerous large-scale and high-profile IT projects, including the Ministry of Justice and Post Office Limited
We have acted for numerous clients in relation to the procurement of network services and communications services, often spanning complex and diverse locations