We want to help our clients be as successful as they can be, while managing risk and costs. 
Chemical companies share complex supply chains, operate in high hazard environments, and are subject to an ever-increasing regulatory burden. We're here to make sure none of that slows your business down. 
A dedicated transatlantic team
We're proud to be one of the few firms in the US and UK with a dedicated chemicals sector team stacked with experienced lawyers able to address your needs across the entire business cycle. Our experience extends across the full breadth of the industry, with unparalleled insight into key sub sectors including agrochemical and petrochemical.  
In the US, we provide clients with litigators who are as familiar with the chemical industry as they are with the courtroom. We represent clients in federal, state and administrative courts on civil and criminal matters. We have a wealth of experience representing chemical companies in environmental and toxic torts as well as in products liability cases and intellectual property and commercial disputes.  
In the US and UK, we support chemical companies in negotiating often complex commercial arrangements with suppliers, distributors, customers, and other commercial partners with a view towards allocating risk in accordance with industry standards. When our clients expand through mergers and acquisitions and joint ventures we assemble cross-practice teams with deep chemical industry experience to facilitate a successful transaction. 
Intellectual property, real estate and more
We also offer exceptional counsel in the US and UK in nearly every aspect of intellectual property law. Our lawyers advise on strategic and complex technology transactions, licensing, patent protection, portfolio analysis, and other contentious and transactional intellectual property matters including post-grant review proceedings at the USPTO. We also represent clients in patent and trademark litigation, as well as matters related to product and process development. 
This team is also prepared to manage your real estate matters. Whether it's a construction or engineering project, complex site or property matter, our lawyers will provide you with legal clarity and a practical approach that balances risk and business goals.  
Our lawyers deliver results because they've taken the time to truly invest in your industry. They have a real practical and commercial understanding of what it takes for you to be successful, making them exactly the kind of legal adviser you want at your side. 
Key contacts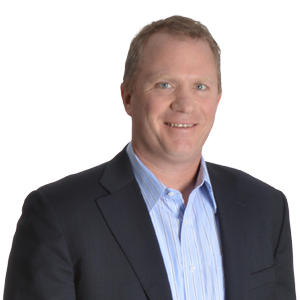 What we do
Litigation including mass torts and class actions
Commercial services
Intellectual property
Commercial disputes
Corporate mergers and acquisitions
Health and safety
Regulatory and environment
Competition and compliance
Carbon trading
Energy - electricity & renewables and oil & gas.
Examples of work
UK
Advising a global manufacturer of petrochemicals, specialty chemicals and oil products on a service level agreement for intragroup carbon trading. This involved drafting and negotiation of carbon trading documentation with various counterparties as well as advice on the carbon reduction commitment (CRC), in connection with various UK and international facilities
Advising Chemoxy International on the purchase of the contract manufacture and custom processing business of Dow Chemical Company and subsequently helping the business to secure growth capital from the Business Growth Fund
Advising Innovia Films on the remediation and sale of a former chemical manufacturing facility. This involved the sale of a former chemical manufacturing facility at Bridgwater, Somerset for redevelopment. We advised on the property, planning, engineering and environmental and safety aspects of the project
Advising on the outsourcing of on-site product handling and shipping functions for Lotte Chemical UK's PET resin operations. Our work involved drafting and negotiating a terminal services agreement and freight services agreement, advising on the documentation for the construction of an operating terminal for the services to be provided and the lease of part of the site
Advising a UK equity house on environmental liabilities in the purchase of a chemical manufacturing business, including assisting in the transfer of environmental permits. 
US
Lead counsel defending international chemical manufacturer against EPA and third-party claims in Superfund case in Rhode Island
As lead counsel, defended class action in North Carolina involving claims against major refiner/distributor of gasoline for wrongful death, personal injury, property damage and medical monitoring based on alleged exposure to benzene through air emissions and groundwater contamination. Defeated class certification and thereafter resolved individual claims to our client's advantage 
Represented a multinational chemical company in negotiating a multi-million-dollar technology licensing agreement with a European-based technology provider, to facilitate client's manufacture of methanol from natural gas, and propylene from methanol, in connection with the company's largest capital investment in North America
Lead counsel defending an international oil and gas perforating company in three intellectual property litigations against its primary competitor in the notoriously patent-friendly Eastern District of Texas. The patented technology involved reactive liners that undergo an exothermic reaction and the attorneys on the team addressed complicated intermetallic reactions and the use of X-ray diffraction and scanning electron microscopy. Two of the cases went to a jury trial, where our client obtained complete defense verdicts (findings of noninfringement and invalidity), and the third case was decided by the USPTO which found the patent was invalid after an inter partes review proceeding.