Welcome to In-house Roundhouse, a bi-weekly podcast focused on providing corporate attorneys with tips, insights and other valuable info that will help keep you ahead of the game. Join our host, veteran litigator Mark Henriques, as he talks with general counsel from industry-leading companies, as well as politicians, analysts and other leading personalities with their finger on the pulse of business today.
Mark Henriques is a business litigation attorney who has successfully litigated cases involving fraud, unfair trade practices, class actions, non-compete and non-disclosure agreements, and breach of contract. Henriques also has considerable experience in e-discovery and is a leader of the firm's Bulldox: Documents & E-Discovery Review Team. He practices in Womble Bond Dickinson's Charlotte office.
Subscribe to Soundcloud RSS feed   

---

Episode 38
Guests: Jon Olson and Stephanie Yarbrough
Topic: The Legal Department's Role in Economic Development Matters
Blackbaud GC Jon Olson and WBD's own Stephanie Yarbrough discuss with Mark the legal work that goes into negotiating economic development incentives.
---

Episode 37
Guest: Ryan Gum
Topic: Managing Intellectual Property: A view from the oil fields
Ryan Gum, intellectual property counsel at Anadarko Petroleum Corporation, joins Mark and our new Houston Office Managing Partner, Jeff Whittle, to discuss legal department best practices for protecting, monetizing and managing intellectual property.
---

Episode 36
Guests: Adam Fisher
Topic: The In-house Lawyer As Business Adviser
Adam Fisher, Associate General Counsel with The Carroll Companies, shares his thoughts on how in-house counsel can serve as a business adviser as well as a legal adviser.
---

Episode 35
Guests: Evan Slavitt
Topic: Best Practices for Managing Litigation with Evan Slavitt
Evan Slavitt, Senior Vice President and General Counsel of AVX Corporation, shares his thoughts on managing litigation as corporate counsel.
You can also find Evan's book on Amazon here.
---

Episode 34
Guests: Anneliese Reinhold
Topic: Managing Outside Counsel with Annelise Reinhold
Anneliese Reinhold, General Counsel with Emirates Integrated Telecommunications Company and Vice Chair of ACC Global Board, shares her philosophy on managing outside counsel.
---

Episode 33
Guests: Nici Comer, Marshall Tinsley Minton, Jamie Francis, and Alex O'Rourke
Topic: Transitions: Going In-house or Joining a Firm
It's a full house this episode as Mark is joined by South State Bank attorneys Nicole "Nici" Comer and Marshall Tinsley Minton as well as his Womble partners Jamie Francis and Alex O'Rourke. The group talks about their experience going from private practice to in-house and going from a legal department to a firm.
---

Episode 32
Guests: Adrian Gross and Mike Madden
Topic: Career Development Tips For In-house Counsel
Adrian Goss, General Counsel of Bauer Media Group, and Mike Madden, General Counsel of Hyne Timber, share their career development tips for in-house counsel and how management can support it.
---

Episode 31
Guest: Dan Harper
Topic: Emotional Intelligence and the In-house Lawyer
Dan Harper, General Counsel with GEA Farm Technologies, Inc., talks with Mark about why lawyers need a high emotional IQ as well as traditional smarts.
---

Episode 30
Guest: Amy Duvanich
Topic: Top 5 Questions Every General Counsel Gets Asked
Amy Duvanich, corporate counsel with real estate company Keller Williams, shares her list of the five most common questions general counsel are asked by their company colleagues.
---

Episode 29
Guests: Debra Cheng and Amy Much
Topic: Developing an Industry-leading Compliance Program
Corporate attorneys Debra Cheng and Amy Much join Mark and his fellow Womble Bond Dickinson partner Claire Rauscher to talk about what it takes to develop and manage an effective corporate compliance program.
---

Episode 28
Guest: Matt Latrick
Topic: Developing and Maintaining Effective Nondisclosure Agreements
Matt Latrick, Regional Counsel, Americas with Morgan Advanced Materials, explains why the one-size-fits-all approach to nondisclosure agreements is a bad idea and offers insight into developing better NDAs.
---

Episode 27
Guest: Russ Dempsey
Topic: Project Management Tips for the GC
Russ Dempsey, Associate General Counsel with AIG insurance, gives his tips for managing legal department projects, including what KPI he uses and how he spots issues early.
---

Episode 26
Guest: Emily Vijayakirthi
Topic: Managing Third-Party Due Diligence In A Global Marketplace
Emily Vijayakirthi, Senior Attorney and Assistant Compliance Manager with Black & Veatch Corporation, explains why simply have an FCPA program doesn't cut it when managing risk for the modern global company.
---

Episode 25
Guest: Ryan Brown
Topic: Navigating ADA Accommodation Requests
Rosetta Stone attorney Ryan Brown returns to talk about navigating requests for US Americans with Disabilities Act accommodations, including engaging in the interactive process and determining which accommodations are required.
---

Episode 24
Guest: Chris Greene
Topic: Corporate Use of Predictive Analytics And AI
Canal Insurance VP Chris Greene discusses legal issues corporate legal departments must tackle when the company implements predictive analytics and artificial intelligence.
---

Episode 23
Guests: Womble Bond Dickinson (US) lawyer, Melinda Davis Lux, Associate GC for Michelin North America, Gant Sowinski
Topic: Key Performance Indicators for the Legal Department
How do you measure the success of a corporate legal department? Gant Sowinski, Associate General Counsel with Michelin North America, talks with us about his experience defining Key Performance Indicators for his office and gives some insight into what he learned. Gant and Mark are joined by Melinda Davis Lux, a Womble Bond Dickinson partner who shares her thoughts on KPI for outside counsel.
---

Episode 22
Guests: Womble Bond Dickinson (UK) lawyer, Jonathan Drake, Womble Bond Dickinson (US) lawyer, Lisa Bondurant
Topic: Womble Bond Dickinson's Insurance Sector
Our Insurance sector co-leads Lisa Bondurant and Jonathan Drake stop by to talk about the legal challenges facing the industry and how the firm is helping clients address them.
---

Episode 21
Guests: Womble Bond Dickinson (UK) lawyers, Paul Stockley and Chris Towner, Womble Bond Dickinson (US) lawyer, Belton Zeigler
Topic: Womble Bond Dickinson's Energy Sector
Belton Zeigler, Paul Stockley, and Chris Towner from Womble Bond Dickinson's Energy Sector sit in with Mark to discuss current trends in the industry and where things are heading.
---
Episode 20
Guests: Womble Bond Dickinson (UK) lawyer, Peter Snaith and Womble Bond Dickinson (US) lawyer, Melinda Davis Lux
Topic: Womble Bond Dickinson's Manufacturing Sector
Our UK Manufacturing lead Peter Snaith and US deals attorney Melinda Davis Lux chat with Mark about Manufacturing 4.0, Brexit, trade deals and more.
---
Episode 19
Guest: John Silverstein, NC State Bar President
Topic: The State Bar and You
There's more to your state bar than you might realize. Mark talks with North Carolina State Bar President John Silverstein about the resources state bars provide attorneys, how GCs benefit from participating in state bars, and the role of state bars in shaping the future of the legal profession, among other items.
---
Episode 18 
 
Guests: Karen Litsinger, SVP, Operations & General Counsel, Mirixa Corporation
Lawrence Vernaglia, Partner, Foley & Lardner LLP
Chris Mollet, Executive Vice President and General Counsel, Edward-Elmhurst Health Care 
Jill Girardeau, Partner, Womble Bond Dickinson
Topic: Compliance, Ethics, and Governance in the Healthcare Industry
Mark hosts a roundtable discussion of compliance, ethics, and governance in the healthcare industry. 
---
Episode 17 
Guest: Chris Greene, Senior Vice President, Chief Claims Officer, General Counsel and Corporate Secretary at Canal Insurance Company
Topic: Managing Relationships Between the Legal Department and the Corporation
Chris shares his insights and tips on managing the relationship between the legal department and the rest of the corporate structure.  
---
Episode 16
Guest: Ryan Brown, Corporate Counsel for Global Operations at Rosetta Stone

Topic: Managing Employment Law for a Global Company
Ryan shares his thoughts on managing employment law for a global company with Mark and Robert Phillips, a partner in our Newcastle office.
 
---
Episode 15 
Guests: Julie Wood, Chief Executive Officer, Guidepost Solutions LLC, and Paige Mason, Associate Director of Compliance, Guidepost Solutions LLC,

Topic: Money Laundering
Julie and Paige join Mark and Claire Rauscher, a partner in our Charlotte office, to discuss how businesses other than banks can be used for money laundering and how they can avoid it.
---
Episode 14 
Guest: George Jurch, General Counsel – the Americas, Continental Automotive, Inc.

Topic: Managing Talent in a Corporate Legal Department
George shares his philosophy on developing and managing talent in a corporate legal department.
---
Episode 13 
Guest: John Grupp, Associate General Counsel with Husqvarna Americas

Topic: Managing Litigation
John sits with Mark to discuss managing litigation. Grupp talks about why he looks for outside counsel with ideas.
---
Episode 12 
---
Episode 11
---
Episode 10
 Guest: Allen O'Rourke (litigator and cybersecurity attorney, Womble Bond Dickinson)

Topic: Cybersecurity and Federal Prosecutors: What in-house counsel needs to know
Allen O'Rourke and Mark discuss the common issues companies face when involved in a federal cybercrime investigation. Allen recently joined Womble Bond Dickinson after serving six years as an Assistant U.S. Attorney in Washington, D.C. specializing in cybercrime.
---
Episode 9 
---
Episode 8 
---
Episode 7
---
Episode 6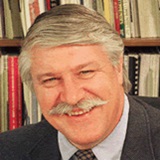 ---
Episode 5
Guest: Christiaan Mazza, Legal Counsel with Valencell, Inc.

Topic: Wearables, Privacy, And The Future Of Tech Law
Our guests for this episode are Christiaan Mazza, Legal Counsel with Valencell, Inc., a leading innovator in high-performance biometric sensor technology for wearables, and Ted Claypoole, who heads up Womble Bond Dickinson's Privacy and Data Protection team. They join Mark to discuss how innovation is improving our lives while also creating new legal questions.
---
Episode 4
Guest: Jeremy Smuckler, Vice President and General Counsel at ACN
Topic: Managing Legal Spend


For the modern GC, managing legal spend is nearly as important as managing risk. But, as our guest explains, there's a difference between "managing" a budget and simply cutting costs. Jeremey Smuckler, Vice President General Counsel with ACN, Inc., and Mark trade perspectives on legal spend in this episode, including weighing the pros and cons of alternative fee arrangements, emphasizing the value of communication, and pondering the true longevity of snack cakes.
---
Episode 3
Guest: Claire Rauscher, Business Litigation attorney at Womble Bond Dickinson, and special guest
Topic: Lessons from a Ransomware Attack


The GC of a leading manufacturer shares his first-hand experience dealing with a ransomware attack and provides some valuable lessons learned. Mark and fellow Womble Bond Dickinson attorney Claire Rauscher talk with him about the challenges corporate leaders face when a company's data is breached, including why it's important not to overreact and how to work with law enforcement.
---
Episode 2
Guest: Jeff Jackson, Business Litigation attorney at Womble Bond Dickinson
Topic: Elections Results - What They Mean for the General Assembly and your Company
North Carolina legislator and Womble Bond Dickinson attorney Jeff Jackson joins Mark to chat about what the Trump administration might look like, how Roy Cooper's election to the N.C. governor's seat could impact the state, and generally what the 2016 election results mean for business in the U.S.
---
Episode 1