For information and insights related to COVID-19's impact on finance, restructuring and transactions, please visit our dedicated hub. 
Womble Bond Dickinson's M&A attorneys have extensive experience advising clients on complex mergers, acquisitions and divestitures. 
We advise on all phases of the transaction, from the letter of intent stage through due diligence and contract negotiations to closing. We regularly represent both buyers and sellers in a wide variety of transactions, so we are able to see deal issues from both sides of the table. Our clients include private equity firms, portfolio companies of private equity firms, strategic companies (both public and private) as well as VC investors and individuals. We have handled transactions with deal values ranging from under $10 million to more than $2 billion across a variety of industry sectors, including technology, financial services, energy and natural resources, healthcare, life sciences, retail, telecom, transport and more. 
A hallmark of our M&A team is that we combine local one-on-one personalized client service with the turn-key capabilities of a full-service transatlantic law firm. We work with our clients to accomplish their M&A strategy in a customized manner that reflects their internal processes and business objectives. We offer sophisticated advice to structure and execute successful deals and are committed to protecting our clients' best interests throughout the entire deal process.  
Our M&A attorneys work closely with other attorneys at the firm across a wide range of practice areas, including practitioners in intellectual property, tax, securities, finance, antitrust, real estate, government contracting, environmental, labor and employment, employee benefits and more, to provide a multi-disciplinary approach that meets the specific requirements of each transaction. In addition, our M&A team utilizes our GCSolutions division, which is comprised of highly qualified and experienced transactional lawyers, to create a more cost-effective, integrated team for transactions. Our M&A and GCSolutions teams also leverage a number of technology solutions to meet client needs, such as Kira (an artificial intelligence tool) and various other technologies that assist our integrated teams with contract review and other transactional support matters. Seamless coordination across these disciplines and firm resources allow us to provide additional value to our clients and meet their needs in a prompt, efficient manner.
We also advise clients on complex issues that arise in the context of M&A transactions, such as corporate governance, tax, executive compensation, refinancings and more.
What we do 
Our experience spans the full spectrum of domestic and cross-border transactions including:
mergers
acquisitions
divestitures
leveraged buyouts
corporate reorganizations
joint ventures
strategic investments
Key Contacts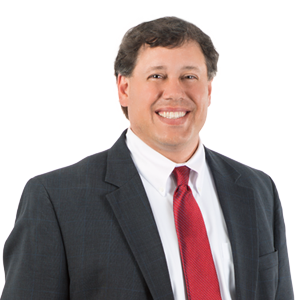 Ranked among the top law firms for mergers and acquisitions nationwide by U.S. News – Best Lawyers® Best Law Firms, 2020
"They're very responsive, they have wonderful understanding of our needs and relationship, and they're really good at giving practical, business-oriented advice."
Client Quote, Chambers USA, 2020
A strong practice with expertise in the full range of corporate matters. 
Chambers USA, 2020
Ranked among the top law firms for Corporate/M&A – in North Carolina: Charlotte & Surrounds and South Carolina by Chambers USA, 2020