In a fast-paced, dynamic and constantly evolving retail environment, you need lawyers who can help you to navigate through the opportunities and challenges you are facing. Our team is immersed in the sector, having acted for many of the leading national and international retailers for over 40 years.  
A cornerstone of the economy, retail was hit badly by the recession in 2008 and is still recovering. The emergence of e-commerce, m-commerce and insta-shopping is changing the ways in which consumers interact with the market. Our deep sector knowledge combined with our commitment to deliver outstanding client service enables us to provide advice tailored to retailers' unique and individual needs. 
We understand that in the era of localism retailers need to remain close to their local roots, while often operating on a national and global scale. Our retail and consumer sector team advises across the full spectrum of retail and trading law issues, helping you to navigate this challenging environment. 
Key Contacts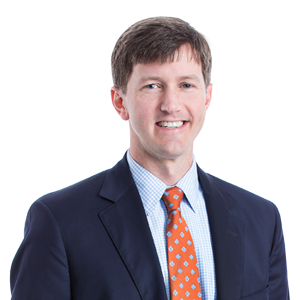 What we do
Intellectual property and brand protection
Data privacy, cybersecurity and GDPR
Marketing and advertising (including social media)
Franchising
Logistics, supply and distribution
E-commerce
Employment and pensions
Product regulation and compliance
Patent prosecution and litigation 
Health and safety / environmental regulation
Real estate transactions
Commercial contracts
Corporate transactions (mergers, acquisitions and tax)
Examples of work
We acted for the applicant, Intu, at the Milton Keynes call-in inquiry which has now been given the green light by the Secretary of State after plans were called-in late in 2015. Intu owns some of the largest and most popular UK and Spanish shopping mall, as well as the UK's first online shopping

 mall 

intu.co.uk. The scheme will be one of the most significant retail and leisure development projects in Milton Keynes for over a decade and will include a dining quarter over two levels and a five-screen boutique cinema. The redevelopment will add a further 100,000sq ft to the prime 430,000 sq ft shopping venue, based in the UK's hottest retail location, according to Property Week. The

complex 

boasts top retail brands such as Victoria's Secret, Apple, H&M, Hugo Boss, Superdry and Zara
We advised on all legal aspects of the closure of Signet's (H Samuel and Ernest Jones) defined benefit scheme to the future accrual of benefits
Acted for a number of FTSE 100 listed retailers in relation to brand sensitive media issues including advising in connection with stories proposed to be published in national newspapers
Gave advice on the structure of quality control and assurance procedures across the Kingfisher Group, and limiting the exposure of the business, as well as senior management, to criminal sanctions and product liability claims. We also advise in relation to product recalls and regulatory investigations into the compliance of products with safety and other standards
Successfully defended R.J. Reynolds Tobacco Company in a business tort case brought by 37 Missouri hospitals claiming $477 million in unreimbursed healthcare costs plus punitive damages
Managed $250 million acquisition from a national franchisor of 194 quick-service restaurants (QSR) across the south-eastern US in Alabama, Arkansas, Florida, Louisiana and Mississippi
Lead acquisition counsel for Adidas International in its acquisitions of Textronics, Bones in Motion, VivoMetrics and Five Ten
Represented Krispy Kreme Doughnuts, Inc. in $1.35 billion sale to JAB Holding
Represented regional grocery anchor with build-to-suit leases, ground leases, acquisitions and development of properties located throughout North Carolina, South Carolina and Virginia