Financial institutions, technology companies, regulators, funds, and insurers turn to Womble Bond Dickinson for our global and extensive experience and our connections with other Fintech savvy law firms around the world.
Our clients are leading the financial technology revolution. They are the financial institutions, financial services, insurance, and technology companies developing and implementing the software, hardware, platforms and business strategies that are reshaping the world's very understanding of the marketplace and even currency itself. Of course, reshaping the global economy comes with many challenges. That's why leading companies and financial institutions turn to Womble Bond Dickinson – we remove obstacles to business.
Our Fintech and Insurtech team members come from some of the firm's key practice areas including intellectual property, technology and data, corporate (including M&As), and litigation, all with significant experience in financial technology matters. 
In the US, we operate in three key locations: Charlotte, NC, the nation's second largest financial center; Atlanta, a hub for the payment processing industry; and Washington, D.C., the epicentre of FinTech regulation and enforcement in the US. And in the UK, our London office provides a base for our Fintech team, which has a presence across six other UK offices (including Scotland).
Key Contacts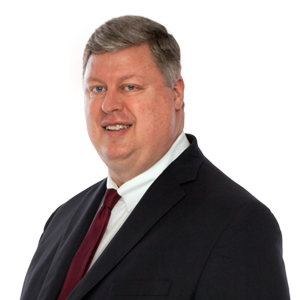 What we do
Our team focuses on the application of technology to the provision of financial services and in doing so, we advise on many areas of business. In each of these areas, we provide regulatory and compliance advice and filings, US state licensing requirements, banking relationships, outsourcing, contracts, intellectual property, assistance with corporate transactions, and more. 
Key areas of our practice include:  
Authorisations for Fintech companies (UK)
Customer/vendor agreements
Cryptocurrency
Blockchain
Smart Contracts
Payments

Cards and Card Services
Prepaid Processing and Program Management
Payment Processing
Money Transmission
Mobile Payments
Merchant Services
B-to-B Payments

Lending Platforms
RegTech
Artificial Intelligence
Consumer Applications
Insurance Tech
Open Banking
Cybersecurity
Tech for the Unbanked and Underbanked
Robo-advisors
Examples of work
Fintech 
Advised major prepaid account provider on strategic relationships with processors and other service providers.
Represented Zillow and others in a $180 Million patent dispute that invalidated Lending Tree's online lending patents.
Counseled blockchain software development company on regulatory and compliance issues.
Advised Atom Bank, the UK's first digital only bank, on fundraisings, IP protection and all aspects of the bank's IT mobilisation.
Acted as regulatory counsel to Impulsepay on the UK launch of its "Charge to Mobile" product, which offers secure ways for consumers to make online payments with their mobile phone bill or from pay-as-you-go credit.
Assisted US payments company with GDPR compliance program.
Advised a leading mobile app provider, which provides single-click secure access to all of an individual's bank accounts, on the impact of the Payment Services Directive 2 (EU) as well as other regulatory issues, technology licensing, and fundraising.
Represented NCR Corporation in connection with the acquisition of Radiant Systems, a provider of point of sale solutions in the retail and hospitality industries for approximately $1.2 Billion.
Advised a crowdfunding aggregator and recently FCA-authorized platform Business Agent on investment fundraising as well as intellectual property and data protection issues arising from data collation.
Insurtech 
Advising a global insurer on the design of a crowdfunding insurance policy, designed to protect investors against fraud.
Served as an expert witness in a contract dispute regarding an underwriting software program licensed to a regional insurance company.
Advised a UK insurer on the development of a health app for policy holders.
"They (Womble Bond Dickinson) act for high-end clients from a number of different sectors and have a particularly strong following in retail and finance. Highly recommended for experience in emerging technologies such as e-payments and telemetry."
- Chambers and Partners