Womble Bond Dickinson has well established and demonstrable experience advising the power and renewables industry. We advise on the full range of issues affecting developers of power projects; renewables developers, owners and operators; energy suppliers; and electricity networks, as well as funders and major corporates.
In the UK, we advise on the full range of issues affecting major utility businesses and developers of power/renewables projects. We guide clients at all stages of a project's lifecycle, including planning and consenting, JDAs and JVs, real estate acquisition, project finance, M&A and construction. Our team has a deep understanding of the electricity industry codes and agreements needed to access grid infrastructure.
In addition, we are actively advising on the new landscape for energy in the UK, including on price caps, heat networks, smart meters, DSR, onsite generation and grid solutions (including vehicle-to-grid, energy storage and flexibility markets).
In the US our team represents major integrated utility companies, complex joint venture participants, independent power producers, facility operators, banks, private equity funds, international diversified energy companies, and renewable project developers in a broad range of energy sector transactions in the US and around the world. Our work covers the full spectrum of renewable technologies including: offshore wind, wave and tidal, solar, geothermal, methane/biomass (including energy from waste and anaerobic digestion), ethanol and hydrogen.
We have been working in partnership with major industrial and manufacturing businesses on their strategies for onsite generation / distributed energy as a way to generate and distribute their own electricity (and heat), frequently from renewable sources.
Key contacts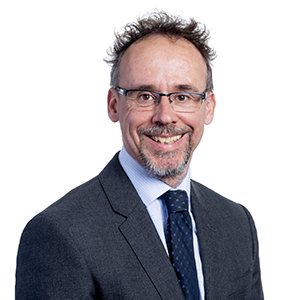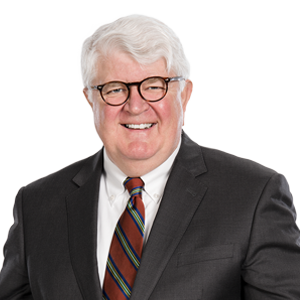 What we do
What we do - UK
Strategic planning and consenting
Real estate and land use planning
Grid connection
Contract negotiation (including renewable energy certificates and carbon credits)
Construction
Operations and maintenance
M&A
Financing
Tax credits
Transatlantic regulatory compliance 
Decommissioning.
What we do - US
Energy infrastructure development
Obtaining consents
Site acquisition
Utility agreements
Right-of-way acquisition
Environmental permitting
Environmental regulatory compliance
Tax credits
Environmental litigation
Claims for compulsory purchase compensation settlements
Open Access Transmission Tariff applications
Marine construction
Decommissioning projects.
Examples of work
Advising RES, the global renewable energy company, on the sale of the Port of Tyne 35MW battery storage project to the Foresight Group, one of the first M&A deals for an energy storage project in the UK
Advising Dudgeon Offshore Wind Farm on the completion of the lease and associated rights for the project's shore base at Great Yarmouth including mooring and port facilities to support the offshore wind farm
Advising Ofgem on the implications of developing a new regime to competitively tender new, separable and high value transmission assets (CATO)
Represented the developer in the first hog waste-to-methane project in North Carolina
Represented tax equity investors in solar, wind and biomass energy projects utilizing federal investment tax credits
Represented Connecticut Yankee Atomic Power Company in the resolution of a $400 million default termination dispute with the EPC construction contractor arising out of a $1.2 billion commercial nuclear plant decommissioning project. This engagement included state court litigation, a FERC rate case and strategic advice on project completion
Advised a developer in connection with the development and finance of a portfolio of up to 10 biofuel production facilities, including the negotiation of project documents with respect to the facilities' offtake, feedstock, technology licensing, construction, operation and financing
Represented several lenders and other project participants in solar, wind turbine and biomass projects utilizing federal investment tax credit including a multi-site wind facility project for a Chinese-based developer, roof- and ground-mounted solar projects in several states, and biomass and fuel cell facilities
We advised ATCO Power Generation, a Canadian utility company, on all aspects of the development of two merchant EfW projects in East London and Merseyside including planning advice, construction agreements, O&M and fuel supply arrangements, power purchase agreements and regulatory support mechanisms, real estate and financing
Instructed by Vattenfall in relation to the Norfolk Vanguard offshore wind farm – promoting the Development Consent Order and dealing with consenting strategy, as well as land assembly
Advising the Authority for Electricity Regulation in Oman in connection with the regulatory compliance of the financing aspects of the $1.7bn Sohar 2 and Barka 3 independent power projects
Advising EDF Energy Renewables on real estate aspects and construction contracts for the Blyth offshore wind project
Supporting Water Plus on a full-service of disciplines including corporate, commercial, competition, regulatory, commercial disputes, employment, pensions and finance
Assisting Gateshead Council, Newcastle City Council and the Royal Borough of Greenwich on a range of regulatory issues connected with the introduction of district heating networks, with a particular focus on the regulatory issue relating to the distribution of electricity and third party access to networks
Advising KiWi Power on the real estate aspects of battery storage projects and the regulatory issues surrounding those types of projects.
Respected practice with extensive expertise in a variety of low-carbon energy developments, including solar, wind and waste-to-energy matters. Able to handle the full range of issues relating to such projects, including real estate, regulatory and commercial matters. Capable of handling international work, including matters involving the Middle East, Africa and Asia. – currently on Chambers here.
Chambers and Partners, 2019